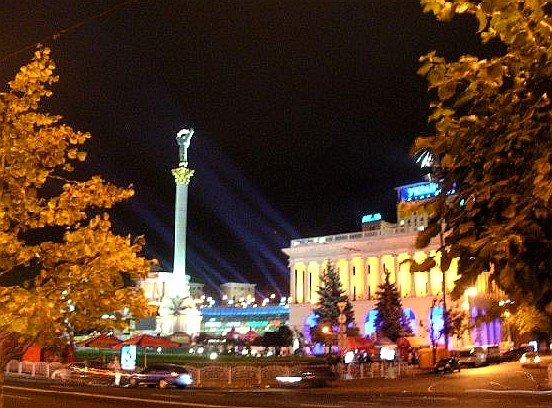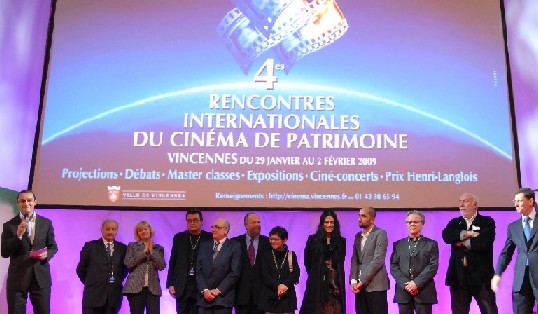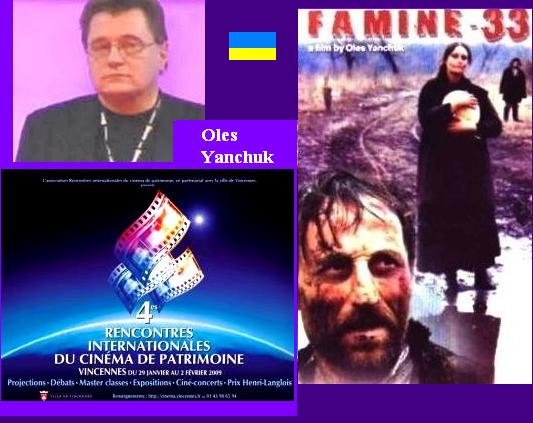 Oles Yanchuk is Ukrainian film director and producer.
His film about Ukrainian Famine Genocide 1932-33 , "Famine-33" won the first prize of Henri Langlois ( I le ter prix Henri Langlois ) of International Film festival in Vincennes, France in February 2009.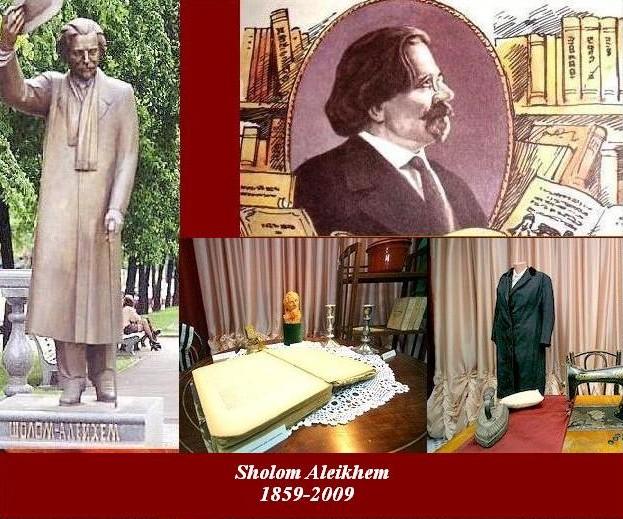 Museum of Sholom Aleikhem opened in Kyiv on March 2, 2009.
Ukrainian Jewish author of Yiddish literature , Sholom Aleikhem was born near Kyiv on March 2, 1859. The Museum opened as part of the celebration of the 150th Anniversary of birth of the writer. Original muniscripts, portrets, photographs, posters of performances of Aleikhem's plays and personal belongings will be on display.Flowers will be laid at the Sholom Aleikhem monument in Kyiv. The monument was opened in center of Kyiv in 1997. The National Bank of Ukraine issued a silver coin and Ukraine issued a jubilee stamp honoring Aleikhem.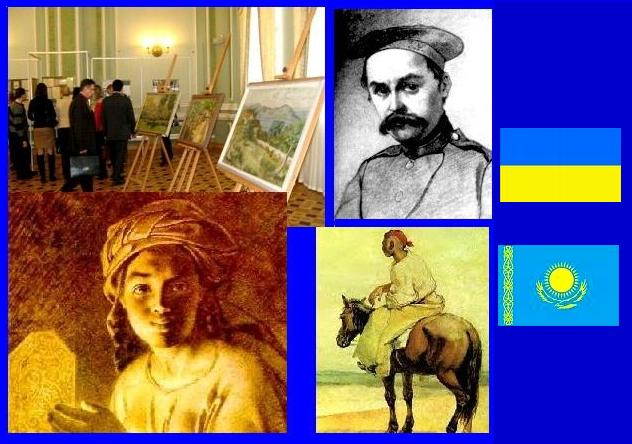 The exhibition of Taras Shevchenko's paintings will be open on March 3, 2009 at the National Art museum of Ukraine in Lviv. The exhibition will include Shevchenko's paintings from Ukrainian museum and unknown for Ukrainian public Taras Shevchenko's paintings from Kazakhstan. The exhibition will be open as part of the celebration of the 195th Anniversary of birth of the Ukrainian artist and poet Taras Shevchenko.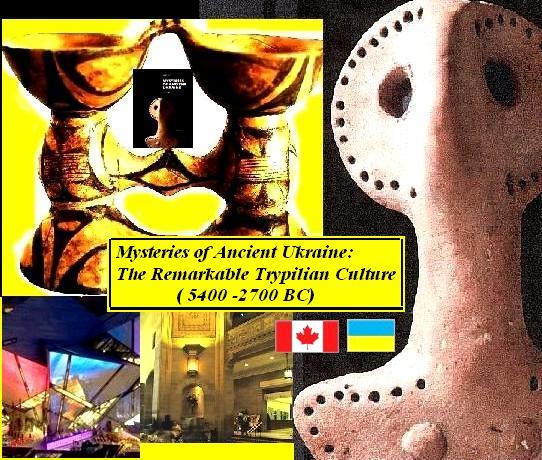 March 4, 2009
The Royal Ontario Museum organized exhibition - Mysteries of Ancient Ukraine: The Remarkable Trypilian Culture ( 5400-2700 BC ) is the world's first large-scale exhibition uncovering the secrets of this ancient society which existed in present day Ukraine 7,000 - 5,000 years ago. This exhibition shows the mystery of this compelling and sophisticated culture, known for creating the largest settlements anywhere in the world a long time ago.
This exhibition was organized by the Royal Ontario Museum, Toronto, Canada and the National Museum of the History of Ukraine, Kyiv, in collaboration with the Institute of Archaeology Museum of the National Academy of Sciences of Ukraine, The Odessa Archaeological Museum, National Academy of Sciences of Ukraine and the Vinnytsia Rigional Museum, Ukraine. This exhibition ( November 29, 2008 - March 22, 2009) will be open until March 22, 2009.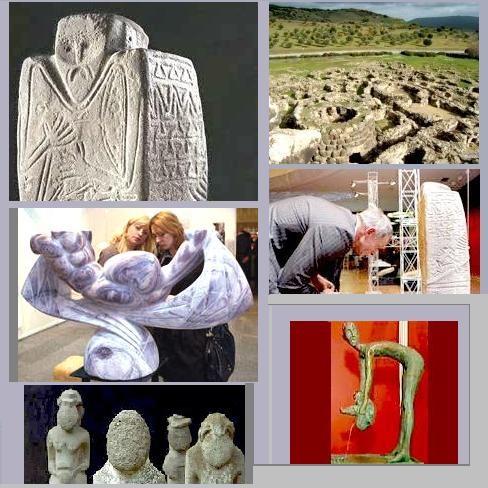 March 5, 2009
Exhibition of Bronze Age Scythian sculpture collection from Dnipropetrovsk History Museum and sculpture collection of Ukrainian modern sculptors opened in Art Gallery "Ukrainian House" in Kyiv on March 4, 2009. It will be opened until March 15, 2009.
During summer 2008 expedition archaeologists of Dnipropetrovsk History Museum discovered two ancient settlements on the area of the present Dnipropetrovsk Region. The settlement found near Kapulovka Village and dated to the 4th-3th cc BC represents Scythian Hellenic culture and has 40 to 60 cm od cultural layer. The second settlement is located in the North-East of Nikopolsky District, far from any water sources, and is dated to the late 2nd millennium BC. Archaeologists found there plenty od stone tools and ceramics. According to data of Dnipropetrovsk History Museum today more then 200 ancient settlements have been detected in the Dnipropetrovks Region. The oldest of them are Stone Age sites 200-150 thousand years BC.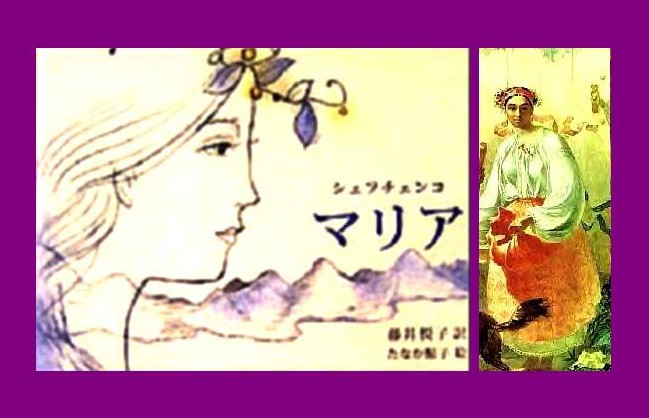 March 5, 2009
Taras Shevchenko's poem "Maria" was translated to Japanese language.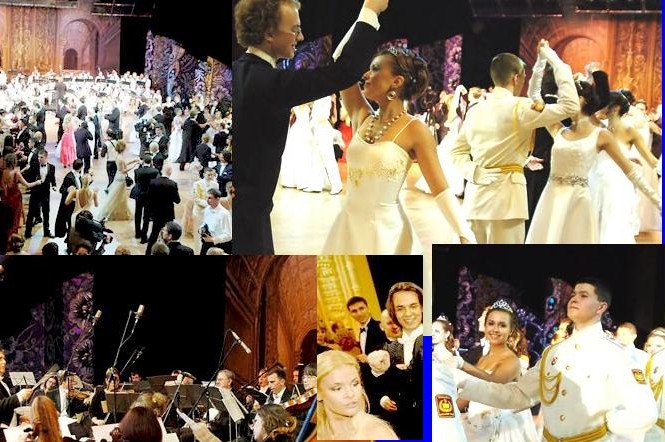 On March 14, 2009 Kyiv Opera traditionally hosted the Annual Vienna Opera Ball initiated by the embassy of Austria to Ukraine. Organized for a charitable case, the ball was attended by many politicians, artists, singers. It was a concert of Ukrainian singers during the event.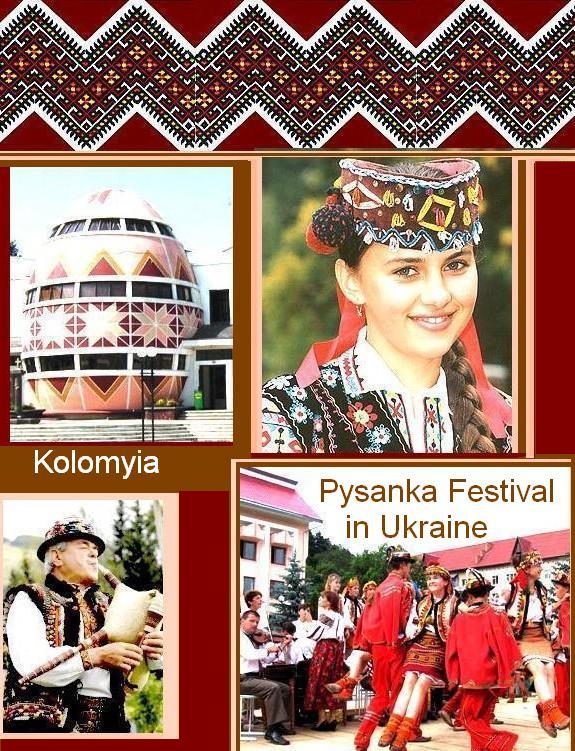 March 29, Kolomyia, Ivano-Frankivsk region, Ukraine
Pysanka Folk Festival will be hold in Kolomyia on April 25-26, 2009.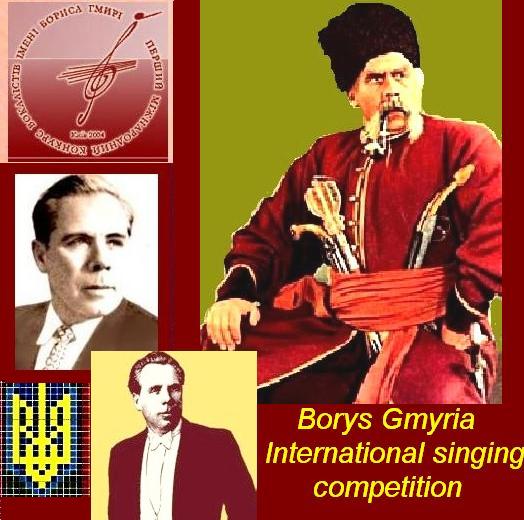 One of best singers of XX centery, Ukrainian bass Borys Gmyria International Singing Competition will be open on April 14 in Dnipropetrovsk.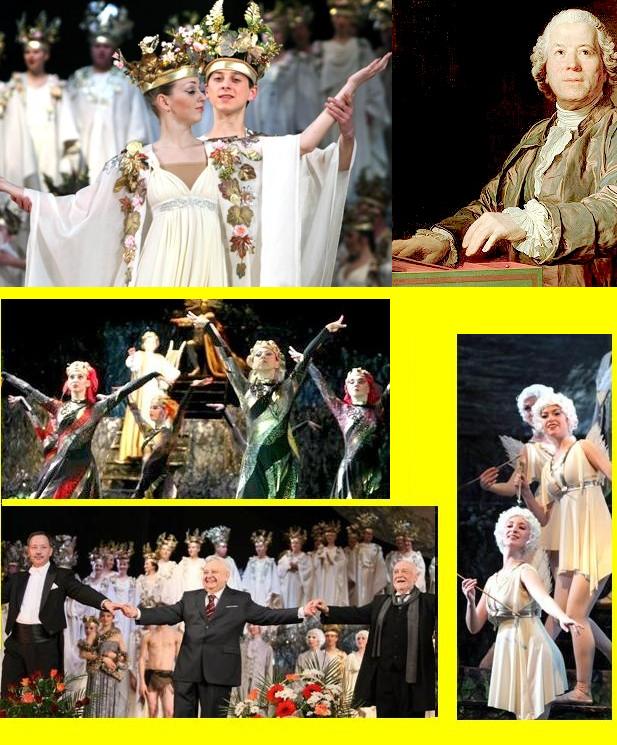 Lviv Opera presented 2009 Premiere Opera Performance of " Orfeo ed Euridice" by Christoph Willibard von Gluck that dedicated to the 295th Anniversary of the birth of composer.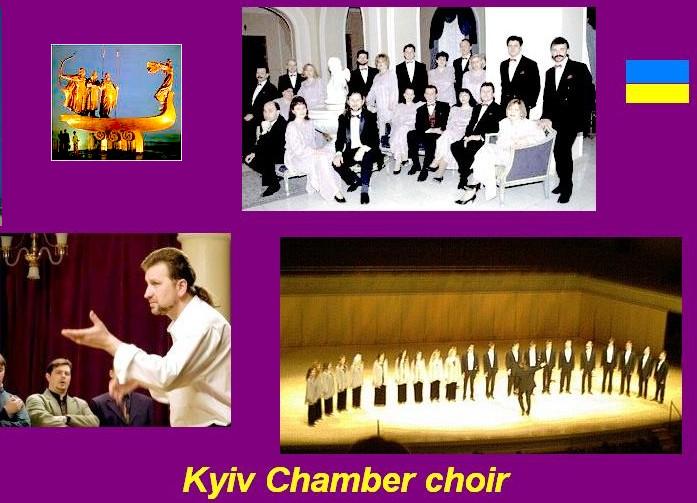 May 16, 2009
Kyiv Chamber choir Spring tour 2009 in Canada.
Ukrainian the award-winning Kyiv Chamber choir ( conductor Mykola Hobdych ) performed in Toroto, Ottawa, Montreal, Vancouver, Edmonton, Calgary and other Canadian cities in April-May 2009. Spring Tour 2009 of Kyiv Cjamber choir was a great success.
Masterpeaces of Ukrainian Baroque choral music performed by Kyiv Chamber choir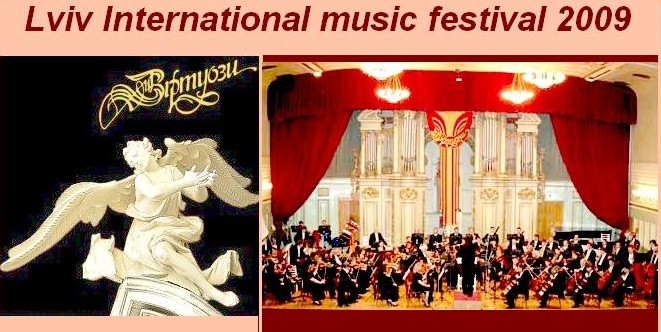 May 16, 2009
Lviv, Ukraine
Virtuosos Lviv International Festival 2009 ( May 15 - May 31, 2009)
Virtuosos from Ukraine, USA, Poland, Germany, Sweden, Great Britain and Austria will participate in Lviv International festival.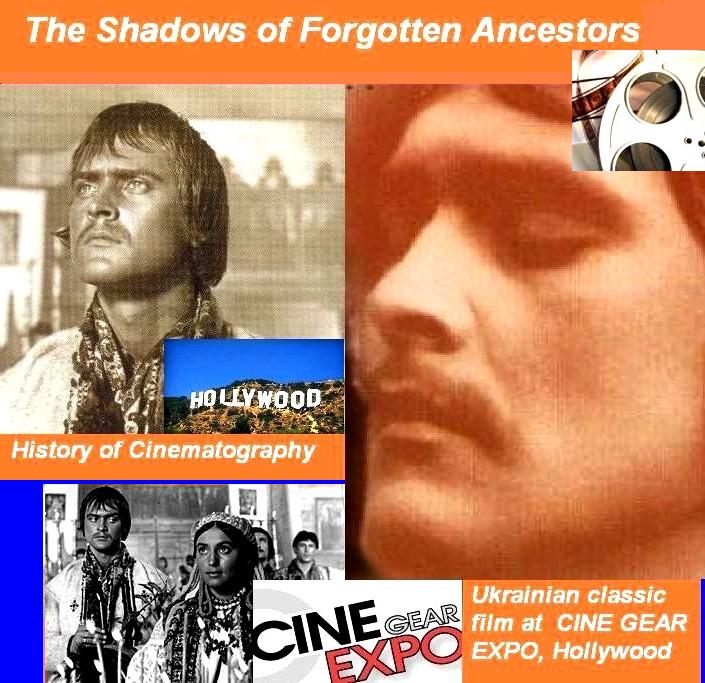 On June 5, 2009 at CINE GEAR Expo, "Pages from History of Cinematography" in Hollywood will be presentation of Ukrainian classic film "The Shadows of Forgotten Ancestors". Film's presentation and screening will start with a slide show presentation telling the story of the film's creation and production and highlighting its main artists and technical achievements.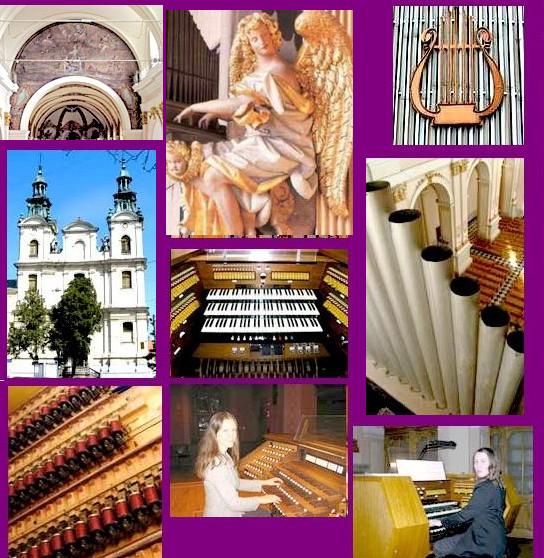 Lviv will celebrates The 600th anniversary of Ukrainian organ music.
The concerts will be held at Lviv Organ and Chamber Music Hall from June 28 until July 26, 2009.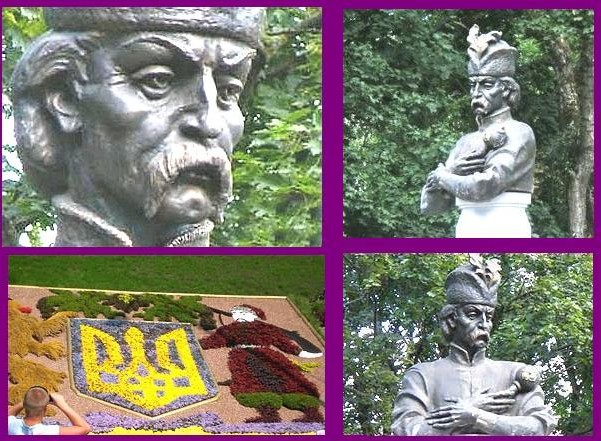 August 23, 2009
A monument dedicated to Hetman of Ukraine Ivan Mazepa was just unveiled in Chernihiv. Ivan Mazepa's monument reflects other side of life and personality of Hetman of Ukraine. Ivan Mazepa was not only the warrior but also Patron of Arts and Architecture.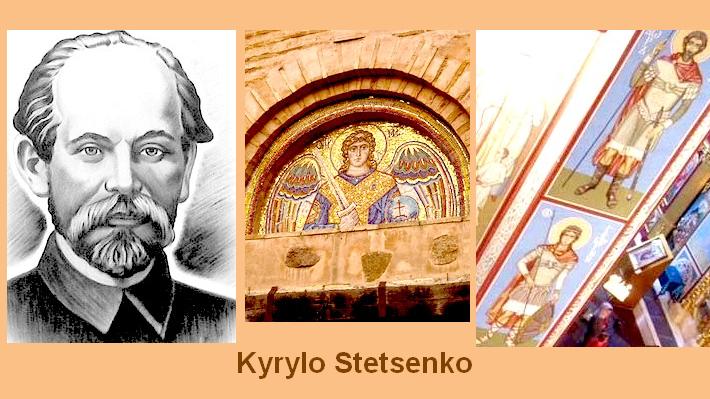 October 6, 2009
The World Premiere of choir choral composition work of Ukrainian composer Kyrylo Stetsenko will be hold on October 7, 2009 in Kyiv.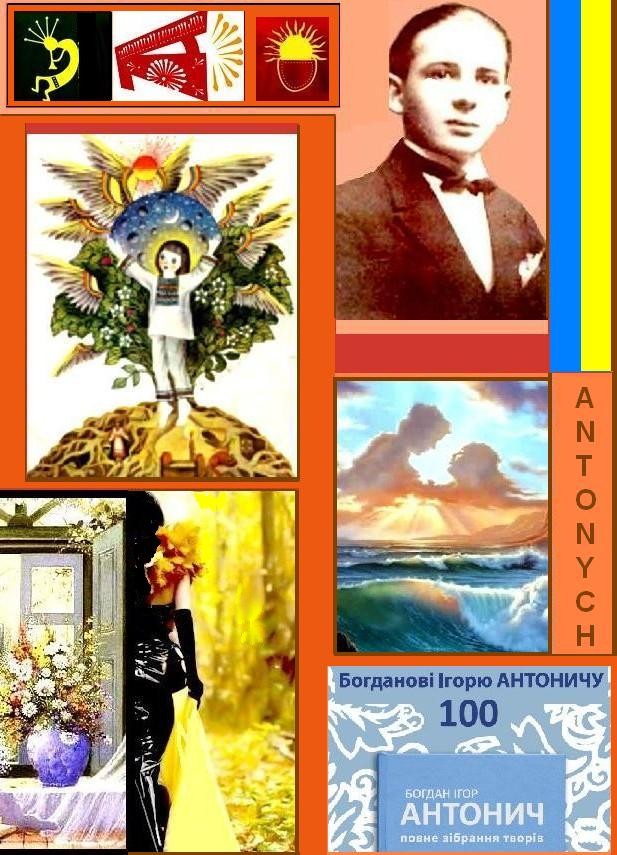 Th 100th Annisersary of the birth of Ukrainian poet Bohdan-Ihor Antonych
Modern Ukrainian song on poem by Bohdan-Ihor Antonych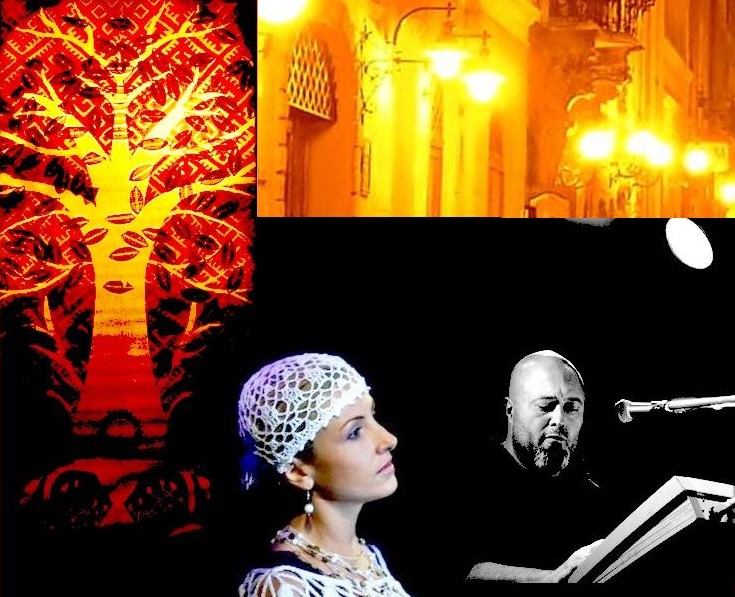 October 17, 2009
Antonych-Fest which dedicated to Ukrainian poet Bohdan-Igor Antonych will be hold in Lviv in December 2009.Ukrainian rock groups will perform music and songs on the poems of Ukrainian poet. Lately Antonych-Fest was held in Kyiv on October2-4, 2009.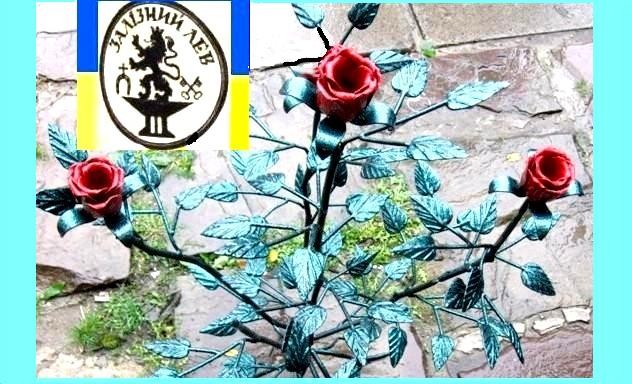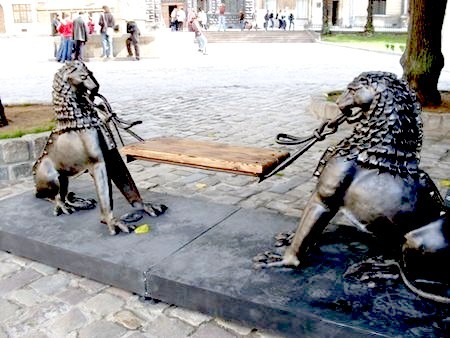 October 19, 2009
"Leo 2009" Festival was held in Lviv on October 16-18, 2009. Ukrainian masters from different regions had shown their works. There was the conference on October 17 and theatrical performances on October 18, 2009.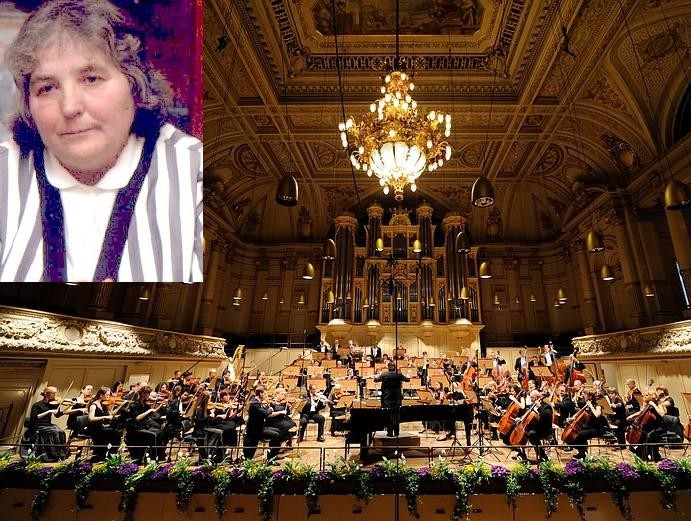 Opera and music works by Ukrainian modern composer Lesia Dychko will be performed at the National Philharmonic of Ukraine on October 23-24, 2009.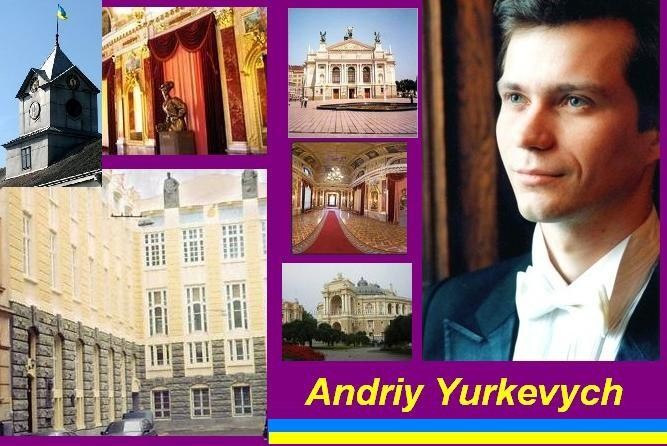 October 27, 2009
Ukrainian conductor Andriy Yurkevych, General Music Director of Odessa Opera, makes his U.S. debut with San Francisco Opera this season. He is the former resident conductor of the National Opera Krushelnytska in Lviv, where he has led productions including Aida, Nabucco, Il Trovatore, La Traviata, Rigoletto, Don Carlos, Otello ( Verdi ), La Boheme, Madam Batterfly. Upcoming engagements include Lucrezia Borgia with Dresden's Saxon State Opera and in Dortmand; Norma in Mannheim and Duesberg, Germany; Maria Stuarda in Naples; and Eugene Onegin in Dusseldorf. A native of Tirnopil region, Ukraine, Andriy Yurkevych is a graduate of the Lyssenko Music Academy in Lviv and a past winner of Kyiv's Turchak National Competition.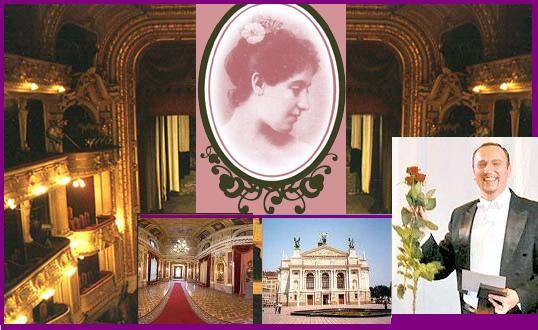 The Winner of the Grand Plex Award of Krushelnytska Opera Siger Competition in Lviv, Ukrainian tenor Roman Trokhymuk
October 27, 2009
Lviv, Ukraine
Lviv hosted International Opera Singers Competition in honor of Ukrainian Opera Star Solomia Krushelnytska, on October 16-25, 2009. 120 Opera singer from 14 countries were participating in the competition. The jury included Ukrainian, Italian, Polish, German and Japanese experts. The competition was consisted of three tiers, and only 12 opera singers were advanced to the final where they sang with the soloists of Lviv Opera in plays. The competition ended with a Gala Concert on October 25, 2009. The winner of the Grand Prix Award , soloist of Lviv Opera RomanTrokhymuk sang in final Rudolf from "Boheme" The winners of the first three places were singers from Poland, Ukraine, USA and Italy. The Gala Concert was a big success and had a pleasant surprise. One of the winners of three first places from Italy sang aria from Ukrainian opera "Zaporozhets beyond the Denube" and other winner singer from USA sang Ostap's aria from Ukrainian opera "Taras Bulba" by Lyssenko.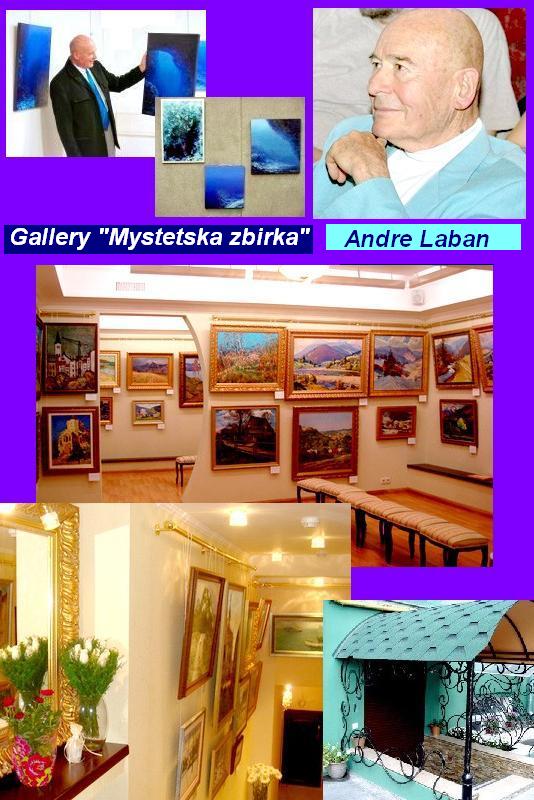 November 5, 2009
Kyiv, Ukraine
Exhibition "Retro Photo and underwater Painting" by Andre Laban opened at the gallery "Mystetska zbirka" on November 5, 2009 in Kyiv. Andre Laban attended the oppening of his exhibition. Andre Laban was born in Marseille. In 1952 he as engineer joined the team of legendary sea eplorer Jacques-Yves Cousteau on his ship Calypso. Laban spent 20 years working with him as cameraman, and even shot the Cannes-winning documentary. Later he became Cousteau's marine pilot. In 1962, Laban started a new trend in art when he painted his first work under water, depicting landscapes as scube dives see them.
Exhibition will be open until November 29, 2009.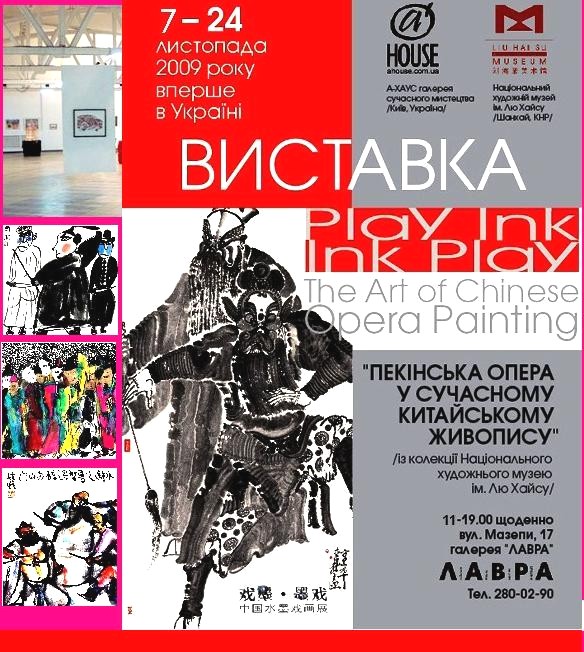 November 6, 2009
Chinese Contemporary Art exhibition will be hold in Ukraine from
November 2009 until February 2010: in Kyiv at the gallery"Lavra ( 7-25 November), in Lviv at the Lviv Palace of Art, (December 5 - January 5, 2010), in Dnipropetrovsk (January 14-February 11, 2010)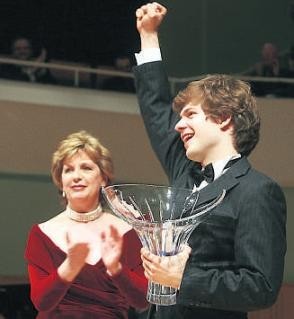 Ukrainian pianist Oleksiy Gorlatch is receiving the top prize of the Dublin International Competition from President of Ireland Mary McAleese.
In this year Ukrainian pianist Oleksiy Gorlatch became the First Prize winner of the eighth Dublin International Piano Competition.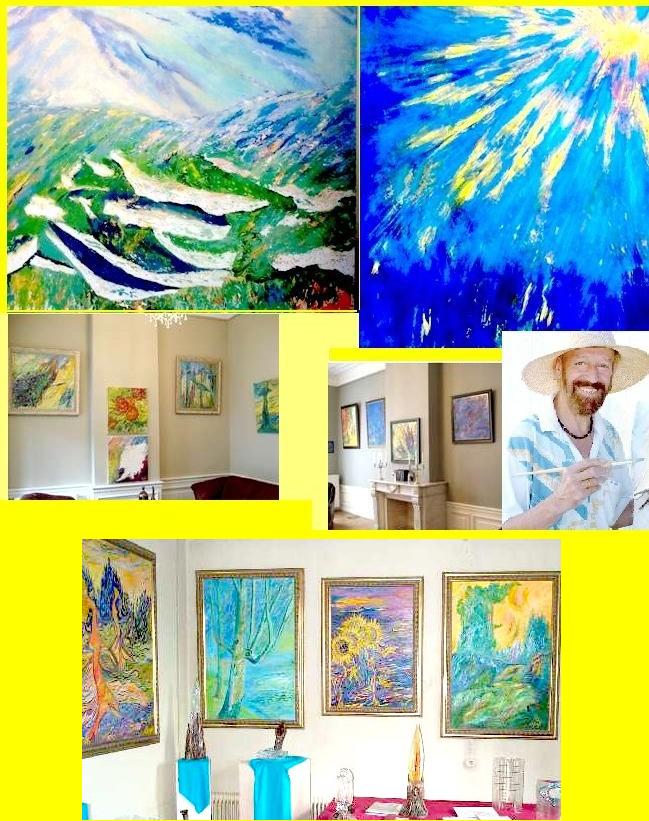 The Art exhibition of the Dutch contemporary artist Jan van Gogh was opened at the Embassy of Ukraine to the Kingdom of the Netherlands. Last year Dutch artist had his exhibition in Lviv, Ukraine. At the Embassy of Ukraine Dutch artist presented many his new paintings which he dedicated to Ukraine.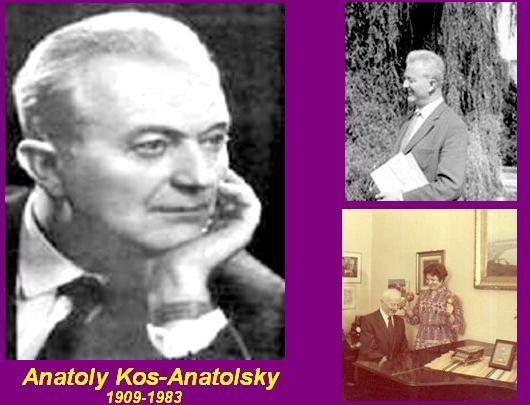 December 13, 2009
Kolomyia, Ivano-Frankivsk region, Ukraine
On December 11-13, 2009 - Music Festival by name Kos-Anatolsky dedicated to 100th anniversary of the birth of Ukrainian composer Anatoly Kos-Anatolsky.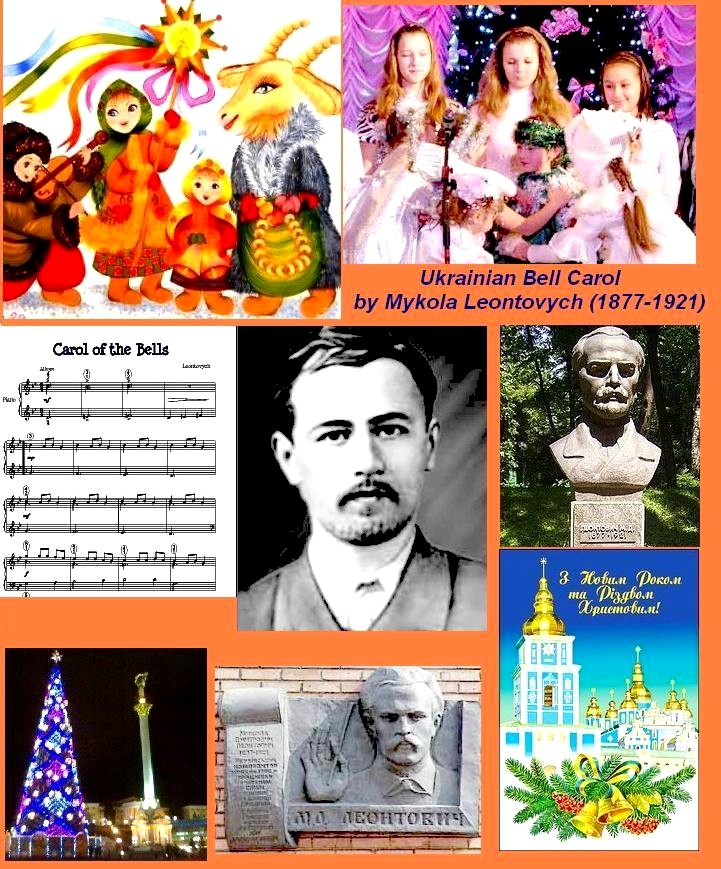 Christmas in Ukraine
Ukrainian Bell Carol
Ukrainian Christmas song "Shchedryk" ( Carol of Bells) by Ukrainian composer Mykola Leontovych (1877-1921) was popularized by Oleksander Koshyts (1875-1944), Ukrainian choir director who worked in the US and Canada. It has since become a Western Christmas classic.
Ukrainian Bell Carol performed by Ukrainian Chamber Choir from Kyiv
Ukrainian Bell Carol performed by Columbia Boys Choir
Ukrainian Bell Carol performed by Vienna Boys Choir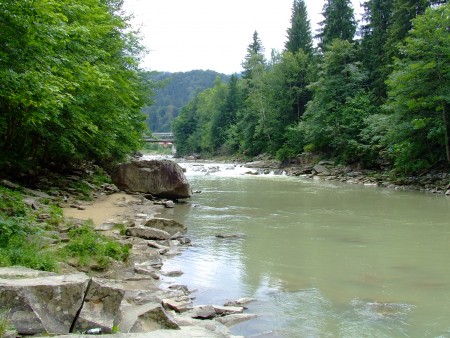 Ancient Ukrainian art song " Oh, there up on the mountain"
Americans performed Ukrainian song "Oh, there up on the mountain"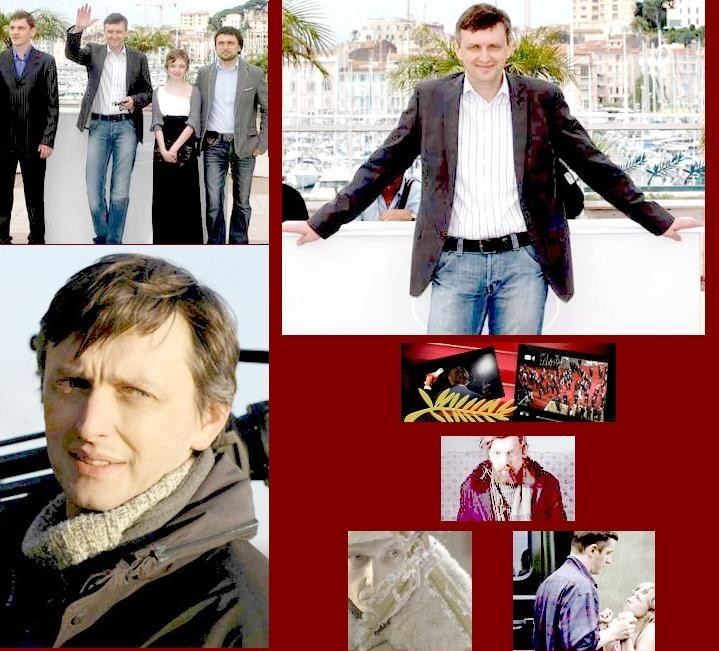 May 21, 2010
Ukrainian film has been signed up for the competition in the 63d Cannes Film Festival. Film "My Joy" by Ukrainian director Sergiy Loznytsia was shown at the Cannes Film Festival and had a big success. The film based on Loznytsia's own script, and produced by SOTA Cinema Group, Ukraine, MALADE Film Production, Germany, Lemming Film, Holland. The film was created by international crew.
The main line of the film is not limited by geographical boundaries but shows a human as individual who is looking for a meaning of our existence and stimulates our thoughts about universal human values.
Second line of the film is about the present and the past of Russia with its brutality, despair and totalitarianism. Director of the film was able to penetrate deeply into the fabric of daily life of Russian society. He managed to show a gap of temporary connections and at the same time he succeeded to compare the different layers of temporary space.
After analyzing the film you come to the conclusion that light in a dark tunnel of modern reality in Russia does not exist.
Ukraine presented film in main competition of Cannes Film Festival for the first time.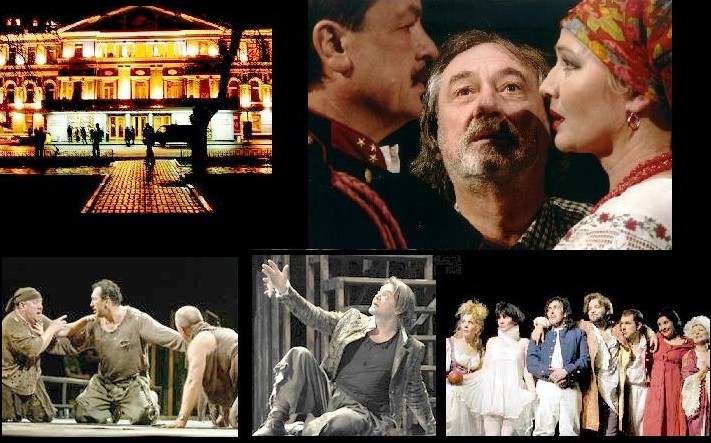 the 90th Anniversary of Ivan Franko National Academic Drama Theatre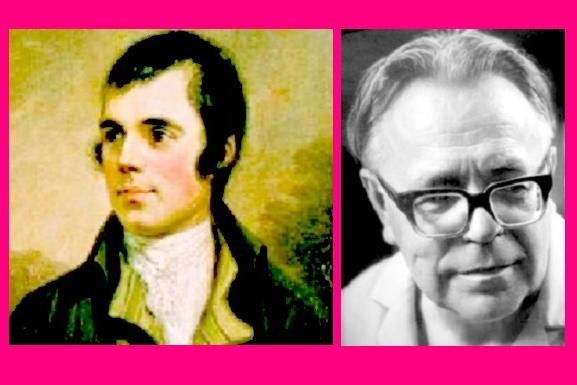 November, 2010
Kyiv, Ukraine
A new edition of Robert Burs poetry was launced in Kyiv, Ukraine. The publication is dedicated to the 250th anniversary of birth of Robert Burns. Each Burns' poem depicted in both Scots and Ukrainian. The collection of poems spans nearly 200 years of Ukrainian translation Burns into Ukrainian. One of the best Ukrainian translator of Robert Burns' poetry was Mykola Lukash.
The event of the book launch included the concert with readings and recitations from the co-authors, commentary from the publisher, also a lecture on the history of translatiry Robert Burns poetry into Ukrainian. Burns' tunes were provided by Ukrainian musicians who played on antique Ukrainian instruments.Ukrainian music group sang Burns songs and accompanied by a Ukrainian bagpiper. Publication of the book was sponsored by the members of the Burns Howff Club, Dumfries, the Friends of Ukraine Scottish Foundation and other generous individuals in Ukraine and Scotland. Complimentary copies of the book were formaly presented to Kristy Baxter representing the British Embassy. Next year a parallel launch is planned to take place in Scotland.
Ukrainian art song , music by Ukrainian music group "Telnyuk Sisters", words by Mykola Lukash , translation of poem "My Heart's In the Highlands" by Robert Burn.
click to listen Ukrainian art song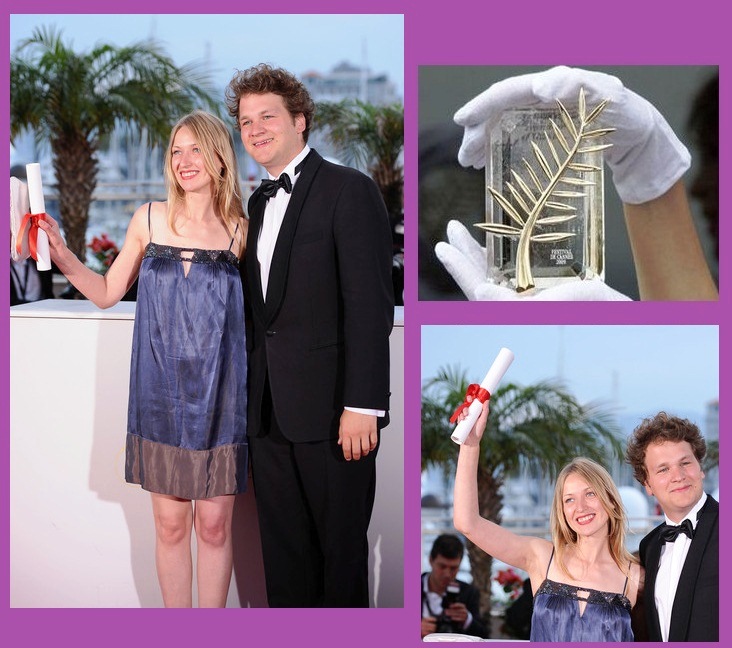 May 23, 2011
Ukrainian director Maryna Vroda won The Palme d'Or for Best Short Film for her film "Cross" at the 64th Cannes Film Festival.
This film about how a person who trapped inside time and space makes running in a circle of life. But man's inner world is not subjected to time but it depends on ourselves.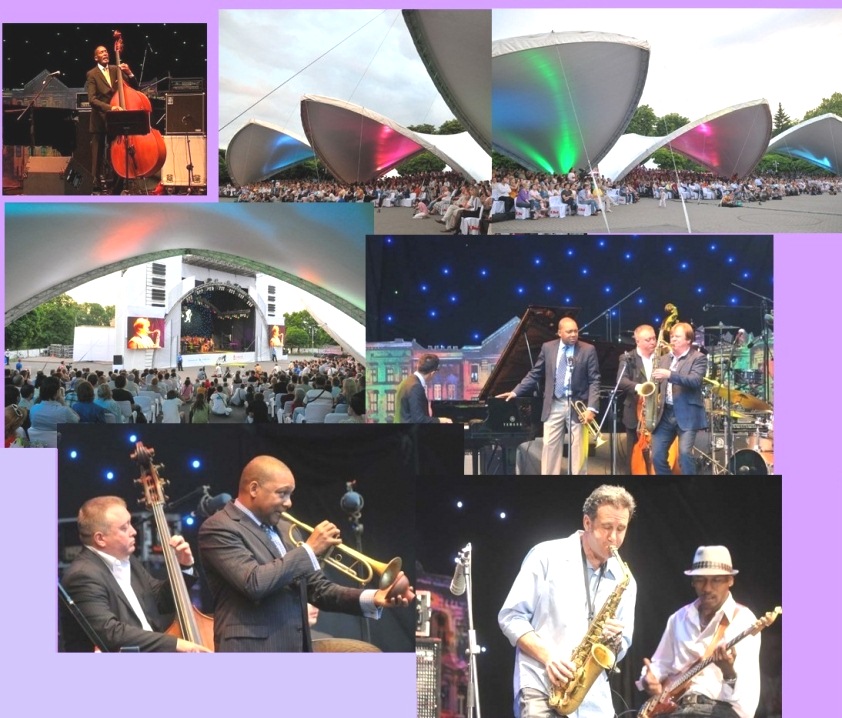 June 7, 2011
First International Jazz Festival in Lviv, Ukraine ( June 3-5, 2011)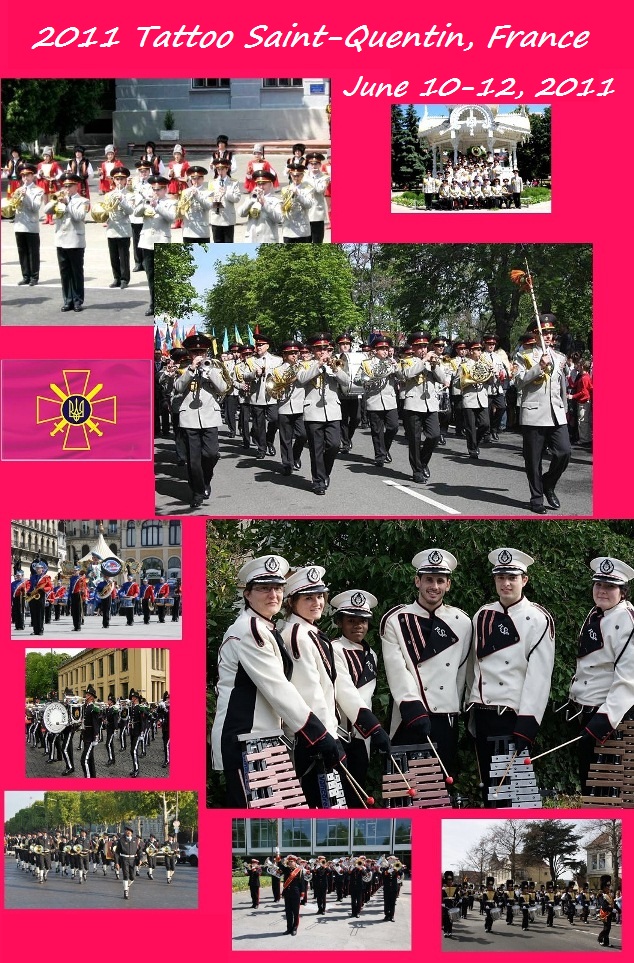 Ukrainian military band will perform at the 2011 International Music Festival in France. 2011 Tattoo Saint-Quentin Festival will be held from June 10 until June 12, 2011.
click to listen Ukrainian marches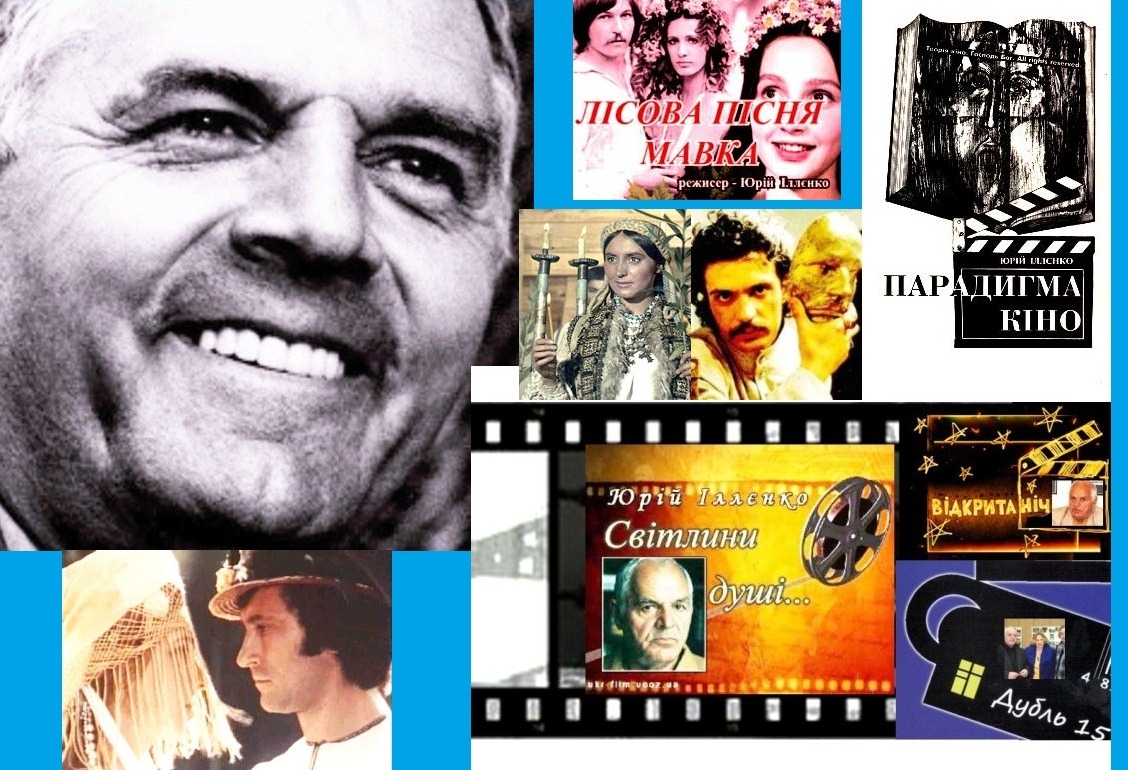 June 21, 2011
Ukrainian Film Festival which dedicated to Ukrainian film director, screen play writer, artist, and author of books about art of Ukrainian film, Urko Illenko will held one week in different Ukrainian cities, including Kyiv, Lviv, Ivano-Frankivsk, Dnipropetrivsk, Chernovtsi.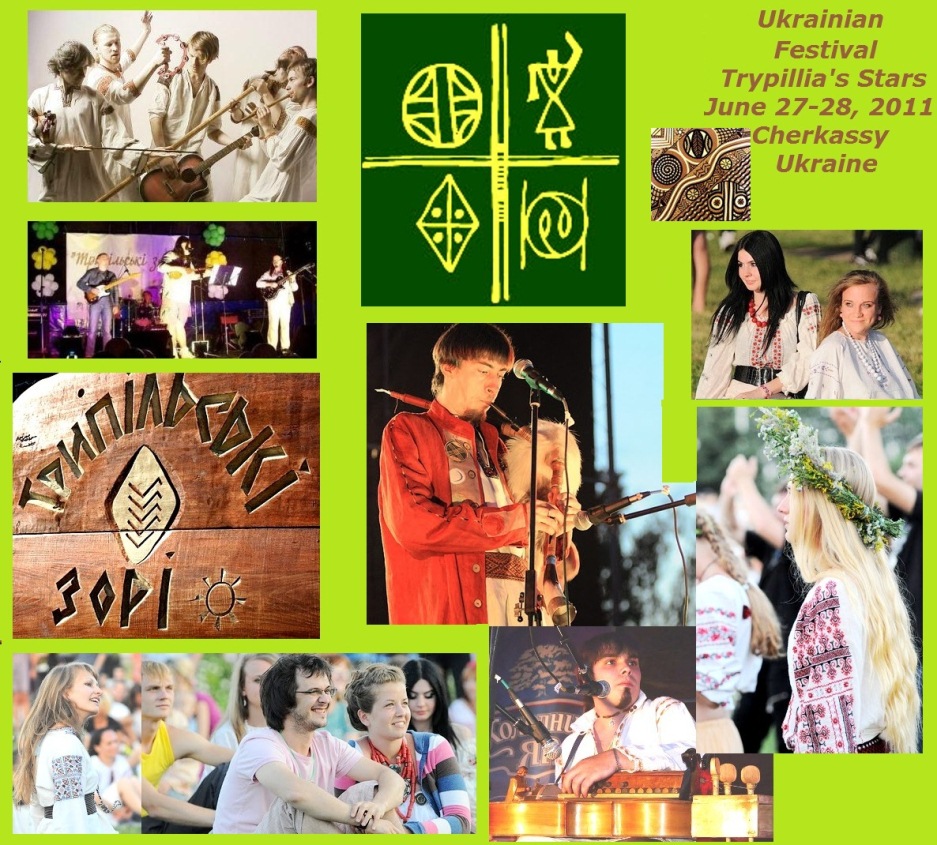 Ukrainian Festival Trypillia's Stars will be held in Cherkassy, Ukraine (June 27-28, 20011)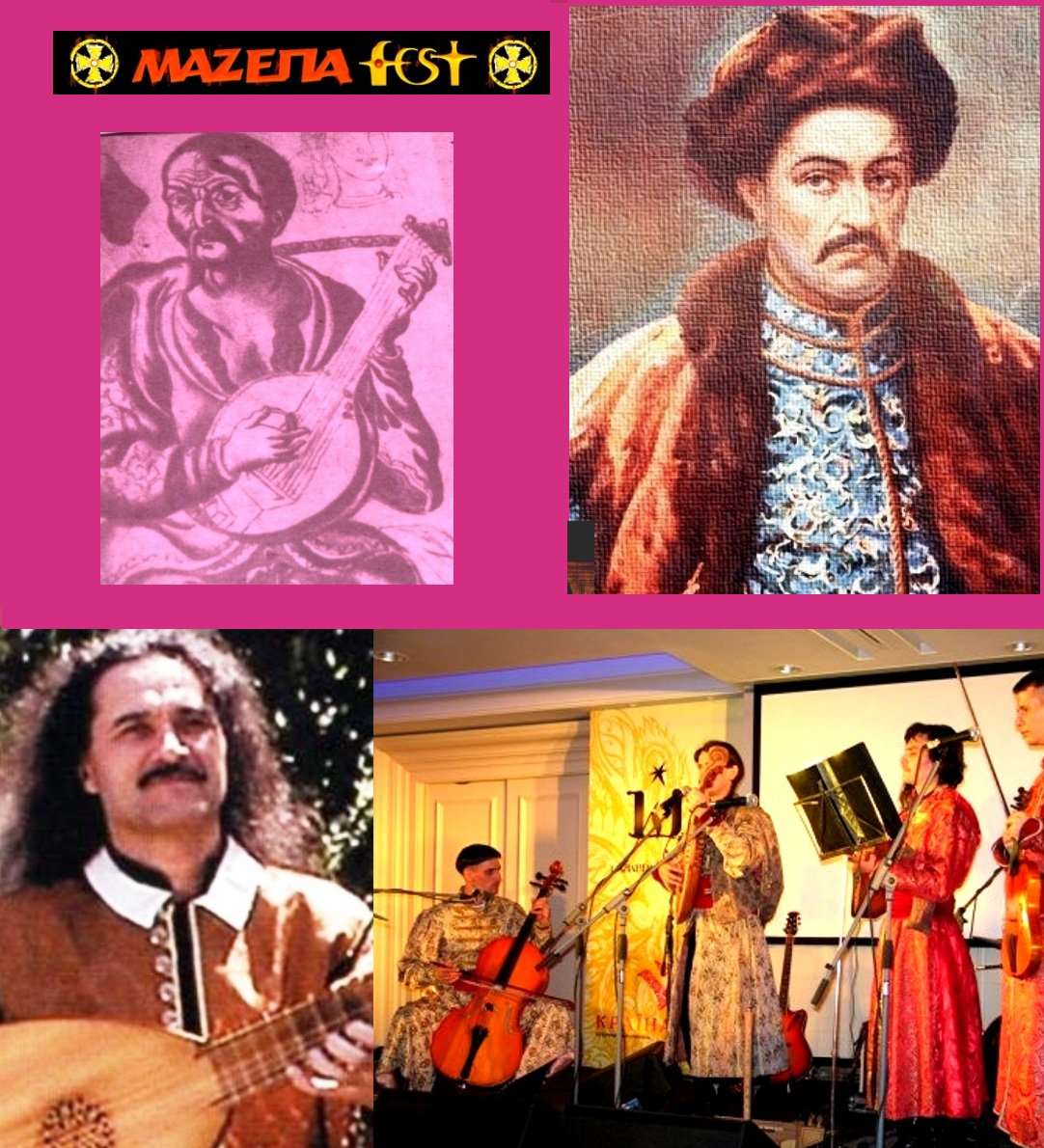 Ukrainian festival Mazepa-fest will be hold in Poltava ( September 9-11, 2011)
September 9, 10, 2011- Ukrainian Cinema festival
September 11, 2011 - Ukrainian baroque songs and music of 16-18th centuries.
Ukrainian baroque songs and music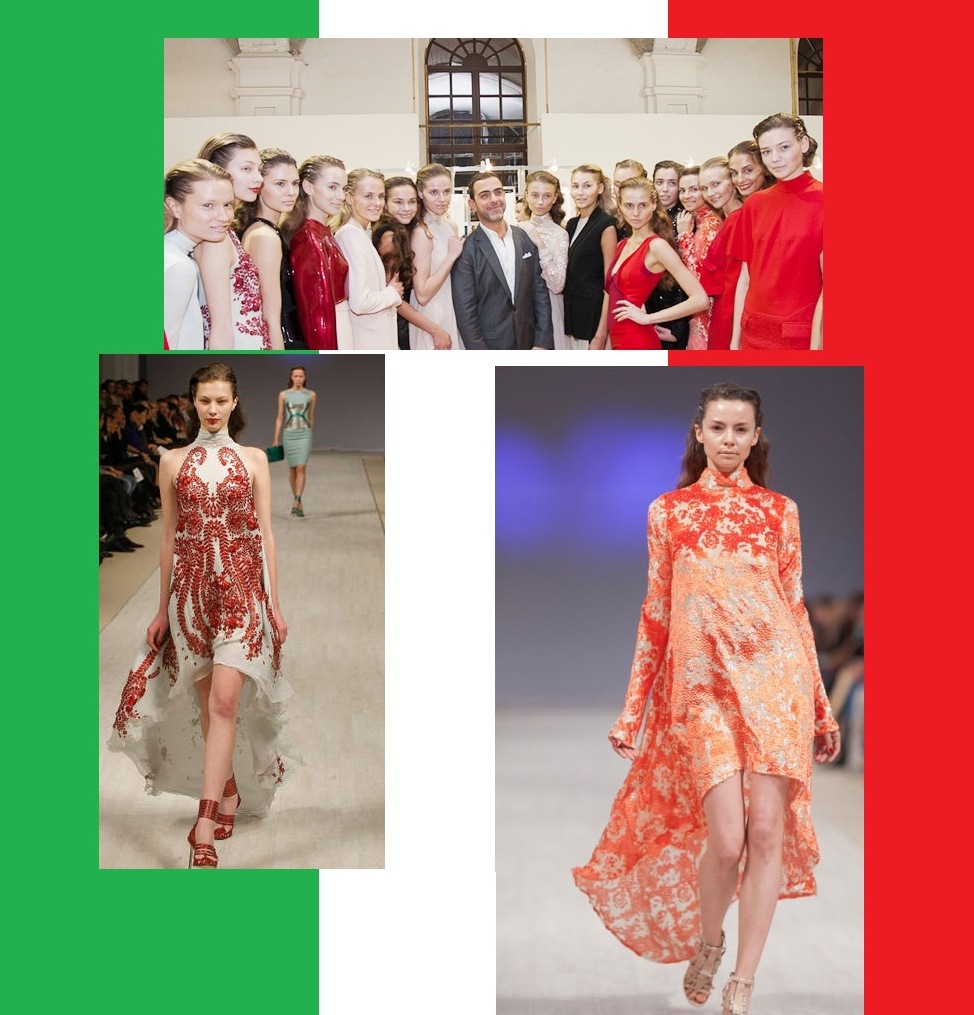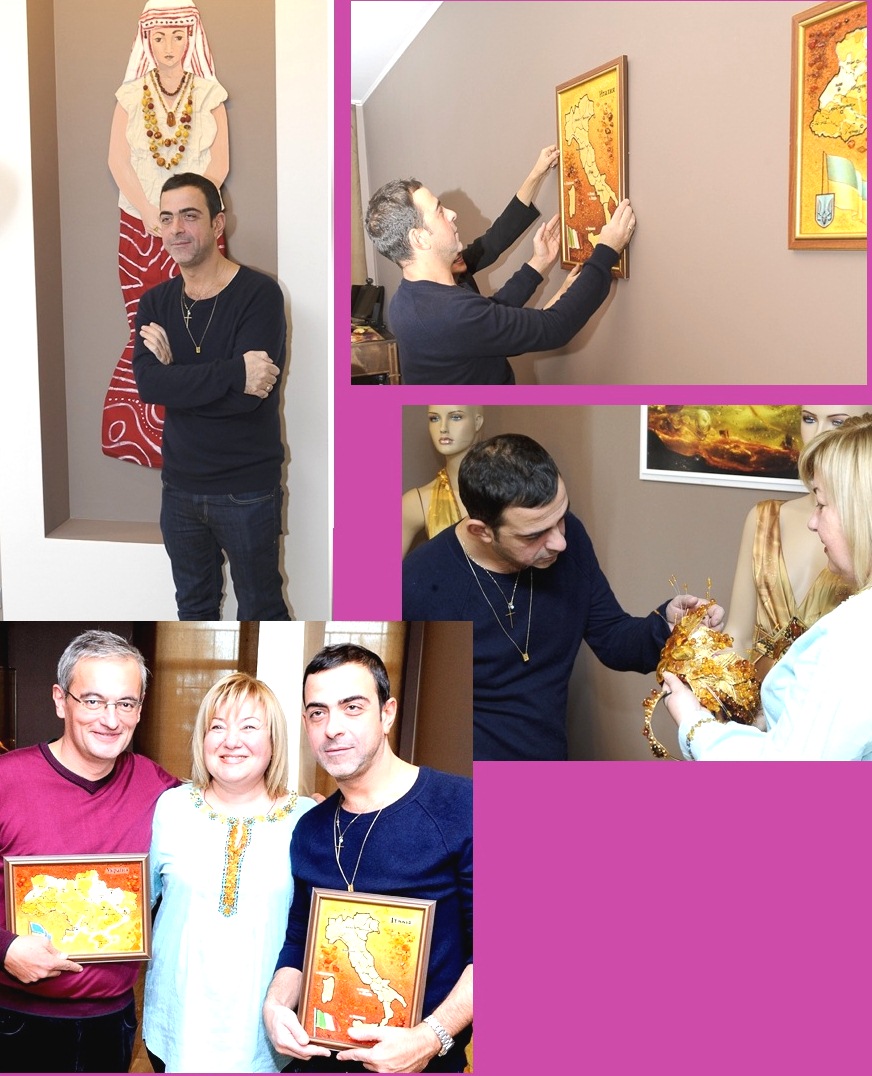 Antonio Berardi showed his new collection in Kyiv, Ukraine on October 18, 2011. During his stay in Kyiv, he also visited Ukrainian museum.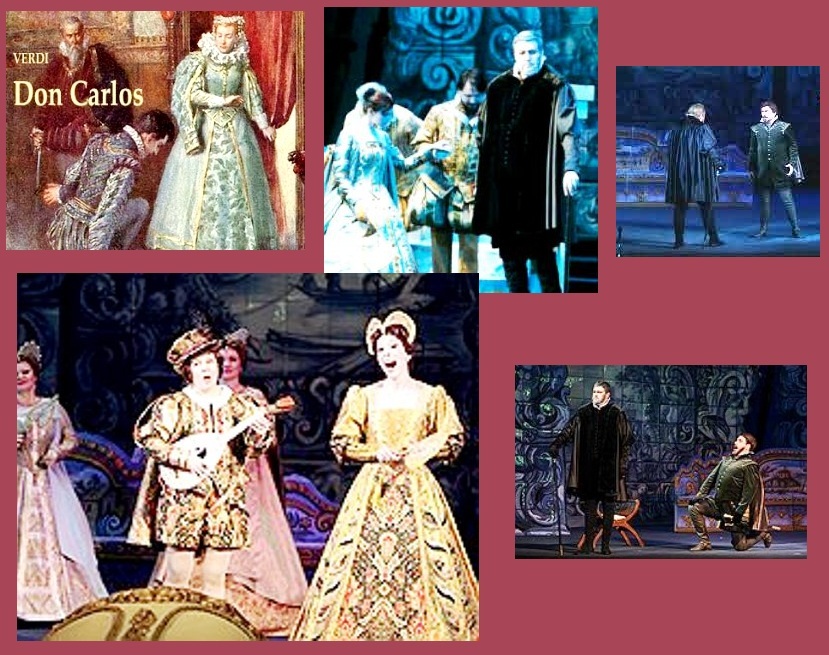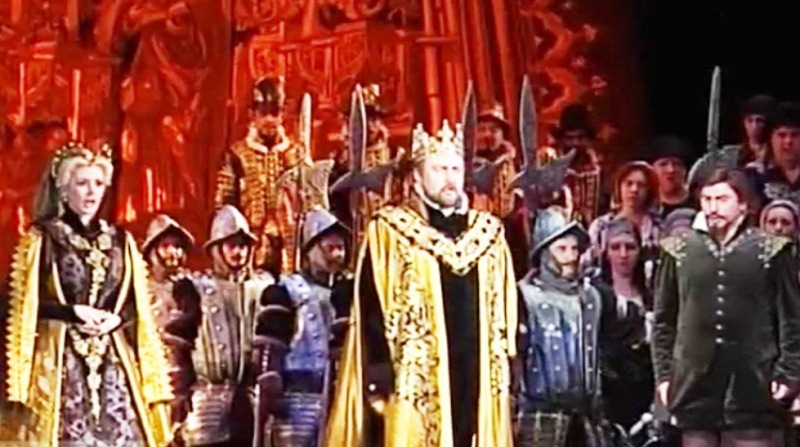 The premiere of opera "Don Carlos" at the stage of Kyiv Opera, April 6, 2012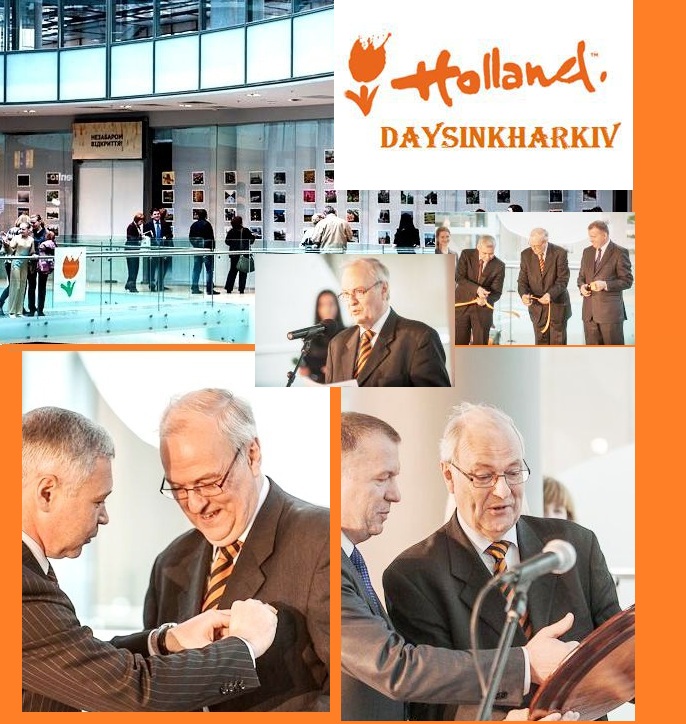 Peter Jan Walters, Ambassador of Holland to Ukraine at the openning ceremony of Holland Days in Ukraine ( Kharkiv, Ukraine, April 22, 2012)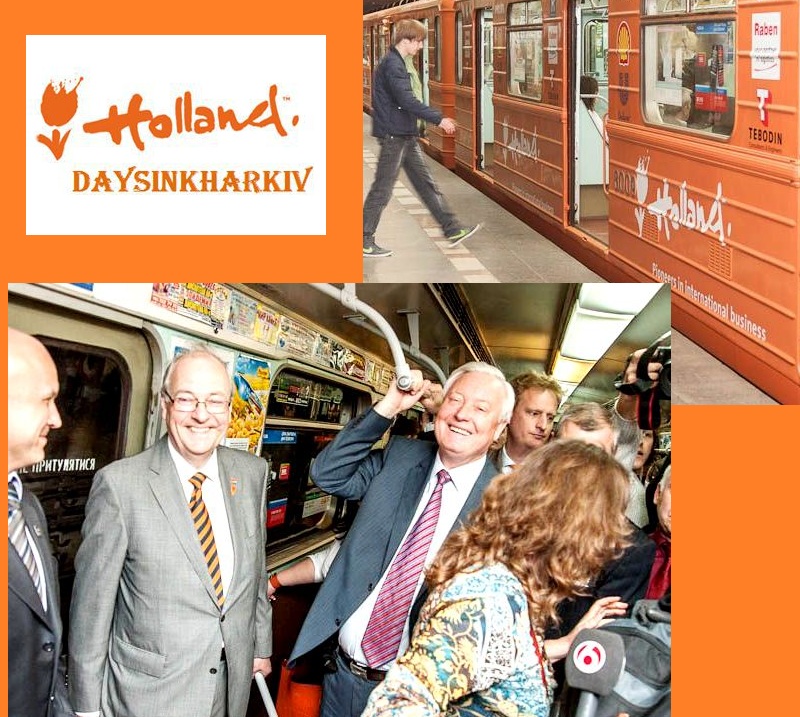 Ambassador of Holland to Ukraine, Peter Jan Walthers ( Kharkiv, Ukraine, April 24, 2012)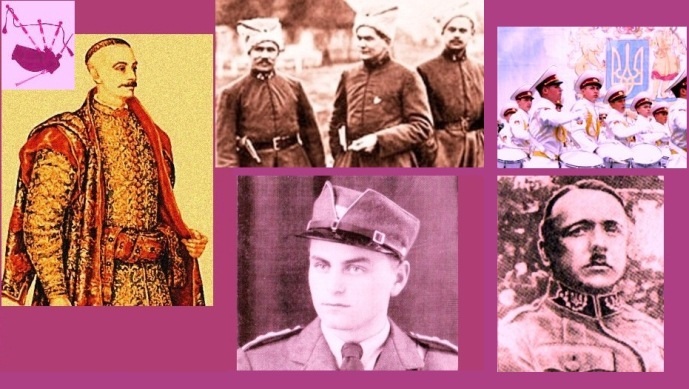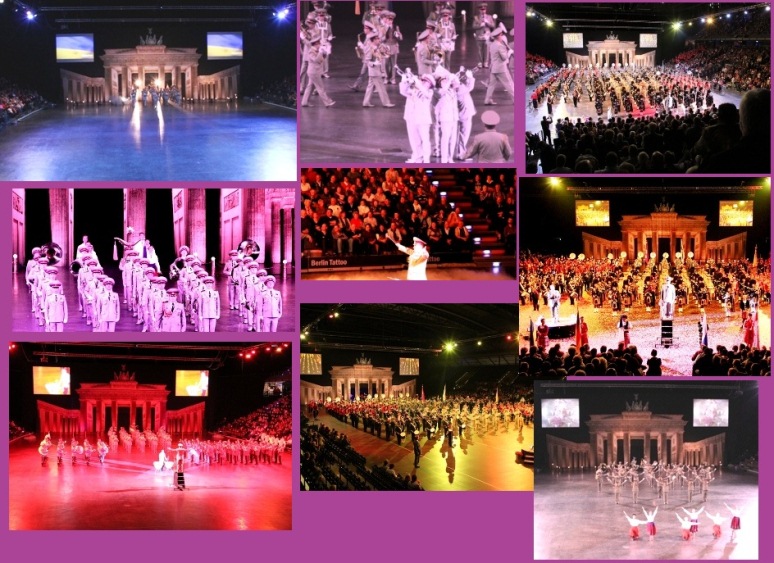 Ukrainian military band at Berlin Tattoo International Military Music Show 2012 (November 2 - 4, 2012)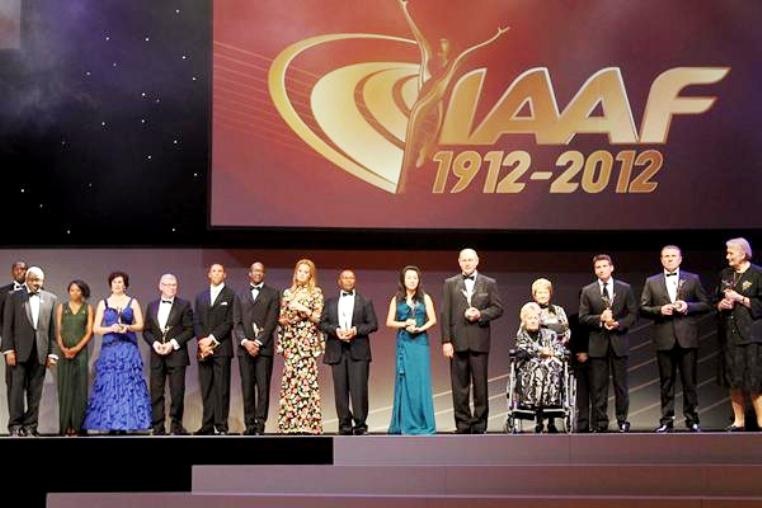 On November 24, 2012 in Barcelona, Spain there was IAAF Centenary Gala Show which was dedicated to the 100th Anniversary of IAAF.
The IAAF Hall of Fame was officially inagurated with the introduction of the 24 first members. IAAF President Lamine Diack presented trophies to 13 legends attending this event, including Ukrainian athlete Serhiy Bubka.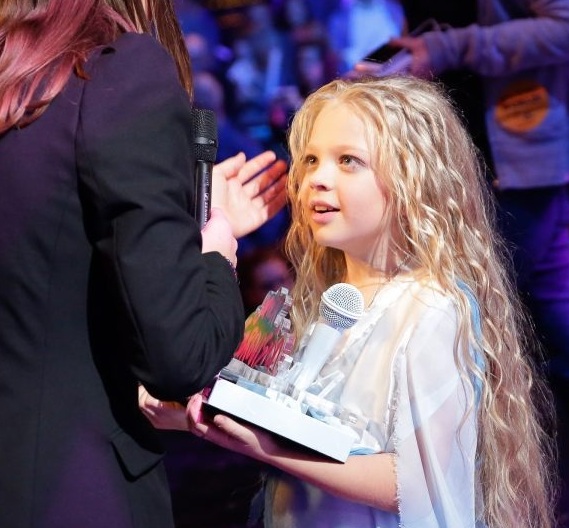 December 2, 2012
Ukraine have won Junior Eurovision Song Contest 2012.
Anastaliya Petryk of Ukraine has won Junior Eurovision Song Contest 2012 in Amsterdam with her song Nebo.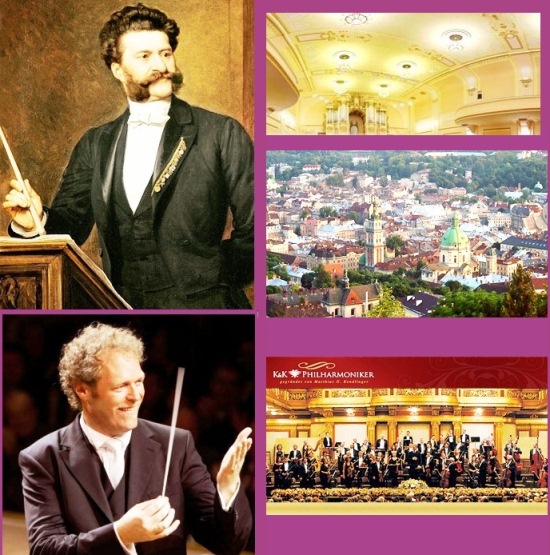 The Vienna Gala Concert at Lviv Philharmonic on December 18, 2012. The K&K Philhermoniker, conductor Matthias Kendlinger (Austria) performes music of Strauss.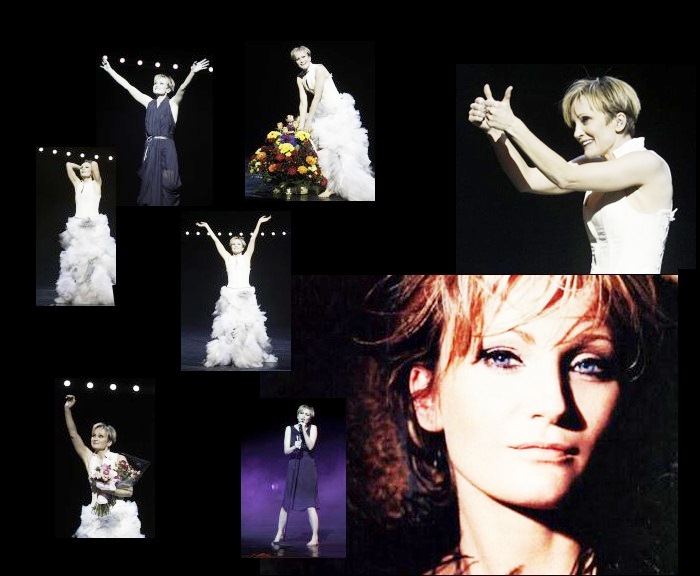 Concert of French singer Patricia Kaas in Ukraine's capital Kyiv on December 9 , 2012.
Jacques Pourcel, Grand Chef of Le Jardin Des Sens in Montpellier, during his master class of French cousine in Ukraine's capital Kyiv on November 23, 2012.
There were Days of French cousine at Fairmount Grand Hotel Kyiv from November 23 until December 9, 2012.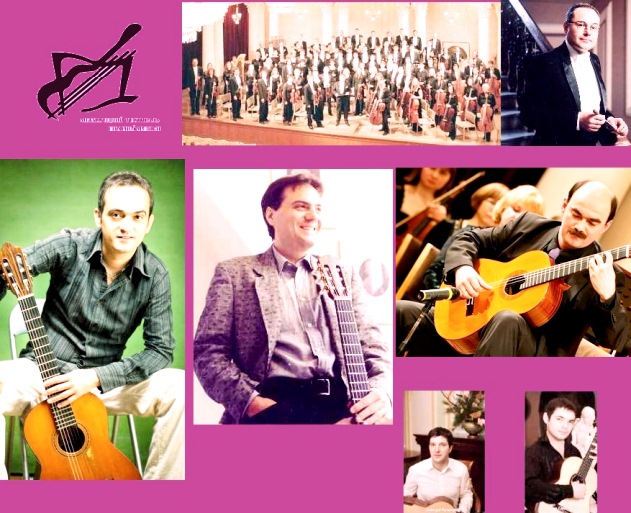 International Guitar Festival Kyiv 2012 with Francisco Bernier (Spain), Carlo Marchione (Italy), Andriy Ostapenko (Ukraine) and Symphonic Orchestra of National Philharmonic of Ukraine, conductor Ihor Palkin, at the National Philharmonic of Ukraine ( December 14-16, 2012)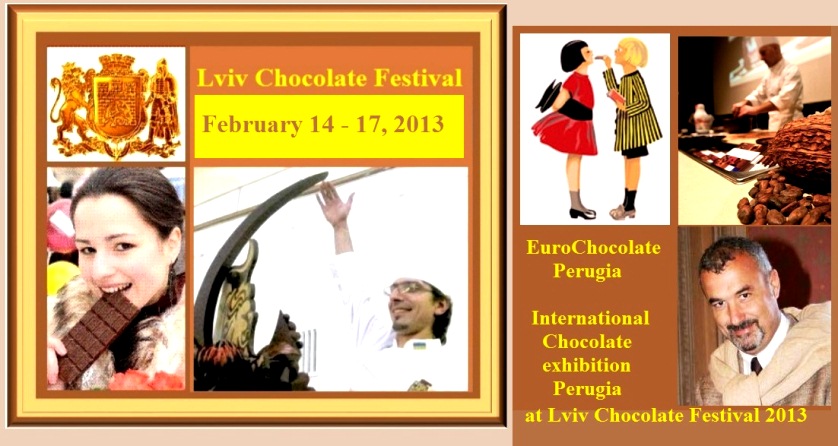 Lviv Chocolate Festival 2013. The special presentation of the International Chocolate exhibition from Perugia, Italy at Lviv Chocolate Festival 2013 ( February 14 - 17, 2013).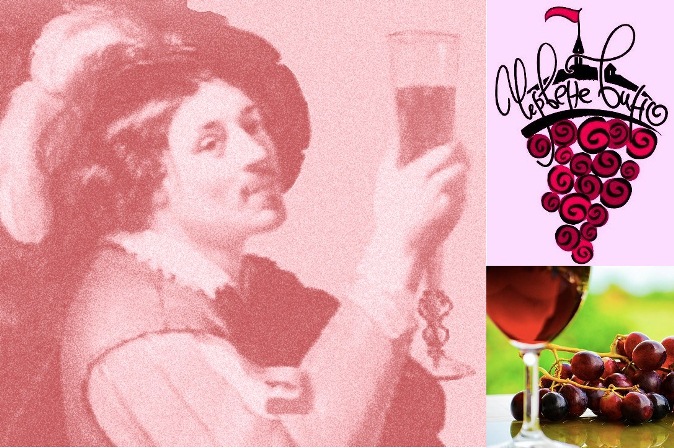 Mukachevo red wine festival 2013 (January 12-14, 2013)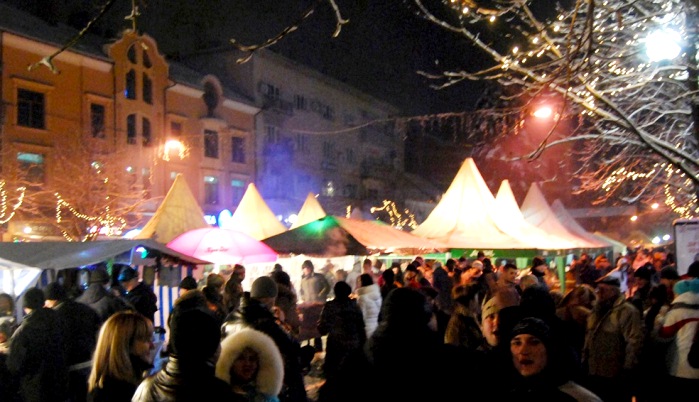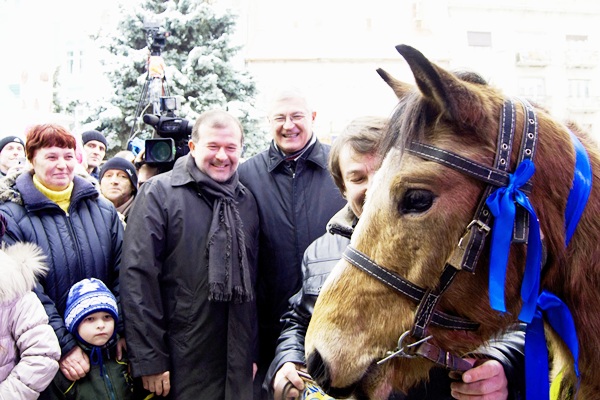 Mukachevo red wine festival 2013
Ukrainian wine producer is receiving his prize for best red wine at the Mukachevo red wine festival 2013.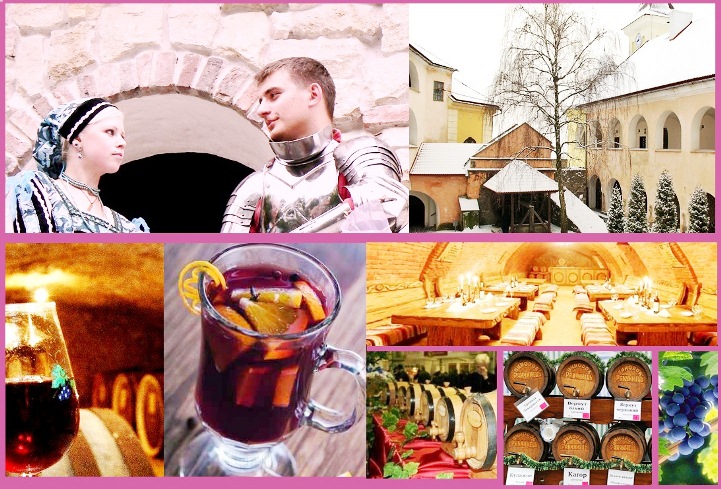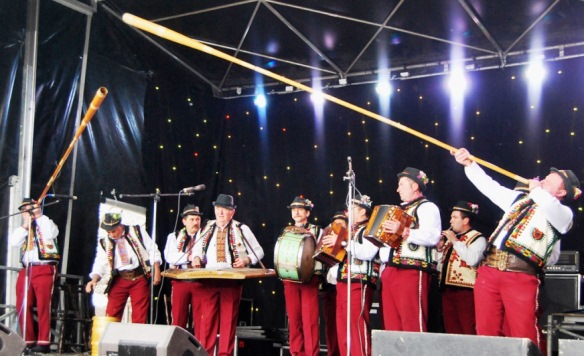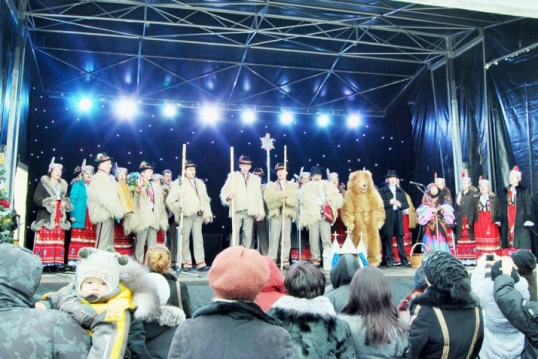 Celebration of Ukrainian New Year Malanka in Mukachevo, Ukraine (January 13-14, 2013)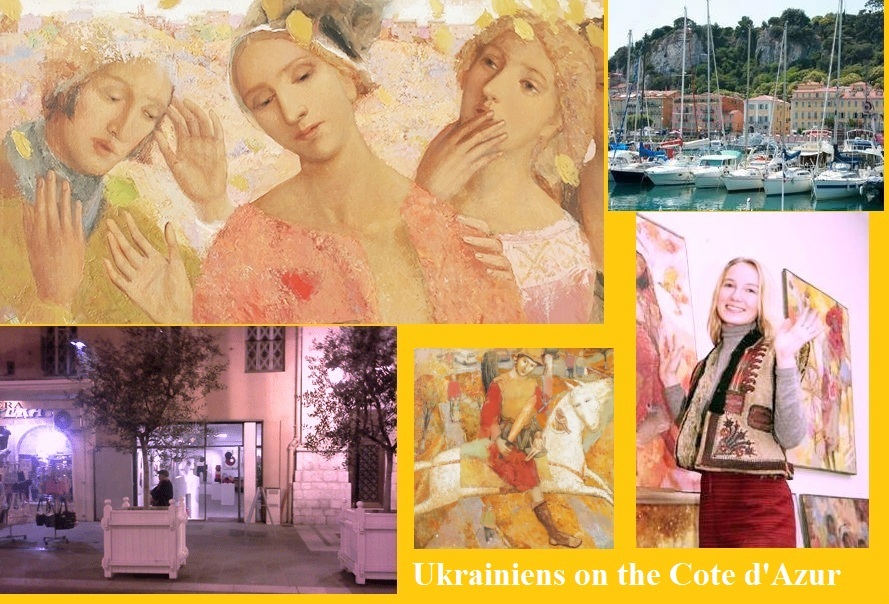 The art exhibition of one Ukraine's most promisining young artists Kateryna Kosianenko at Galerie des Dominicais, Nice, France (January 18 - 29, 2013)
Kateryna Kosianenko won the 1th prize at Salon d'Automne in Paris ( 2003) and 5th prize at the Florence Biennale (2009)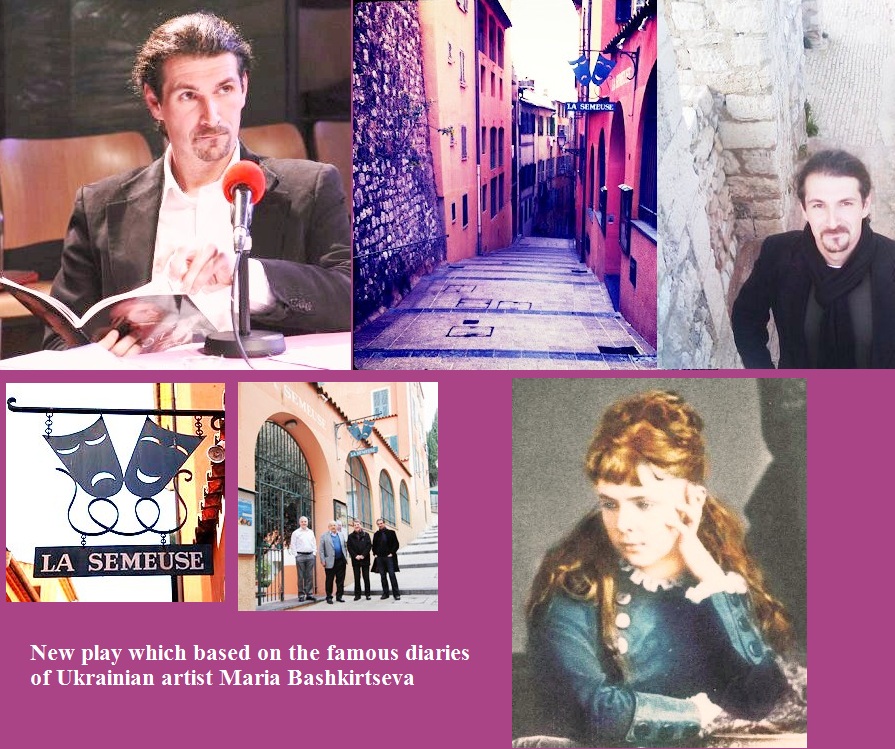 On January 20, 2013 in Nice, France - the premiere of new play "Maria Bashkirtseva: intimate journal" by Frederic Rey , the play writer and the artistic director of teatre de La Semeuse in Nice, France.
Frederic Ray's play based on the famous diaries of Ukrainian artist Maria Bashkirtseva.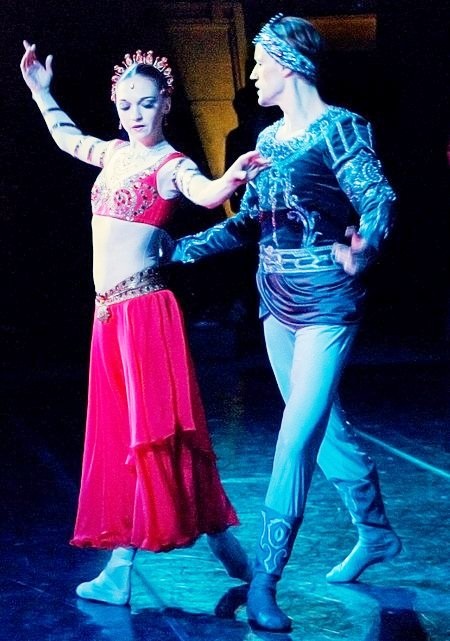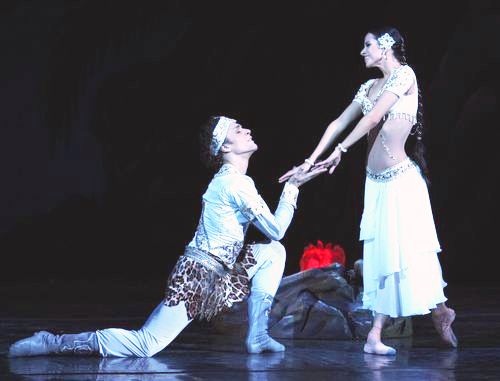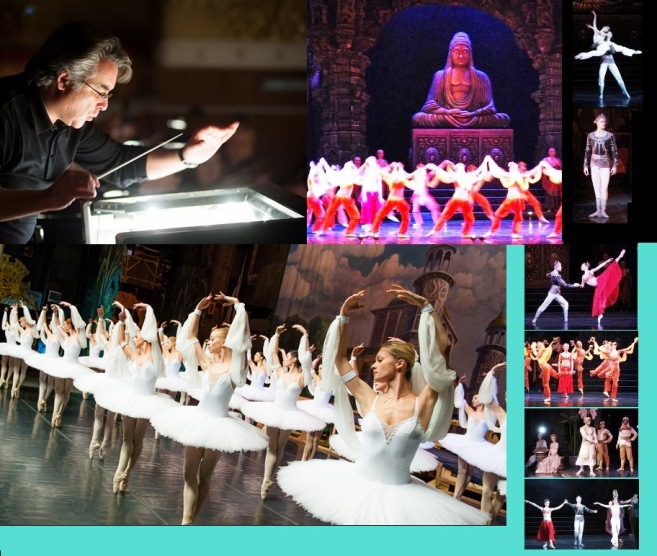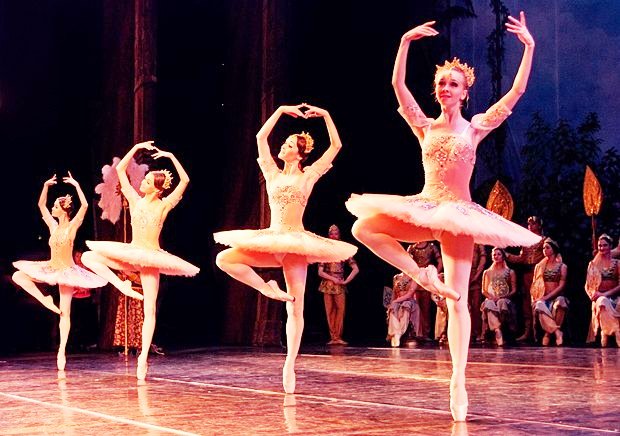 The premiere of the new production of the ballet La Bayadere
by Austrian composer Ludwig Minkus at the stage of the National Opera of Ukraine on February 14- 15, 2013.
Choreographer - Natalia Makarova ( USA )
Conductor - Mykola Dyadura
Cast
February 14, 2013
Hamsatti - Olena Filipieva, Solor - Denys Matvienko, Nikiya - Olha Holytsya
February 15, 2013
Hamsatti - Kateryna Chebykina, Solor - Denys Nedak,
Nikiya - Natalya Matsak
Ukraine at Leipzig Book Fair 2013 (Leipziger Buchmesse 2013) March 14-17, 2013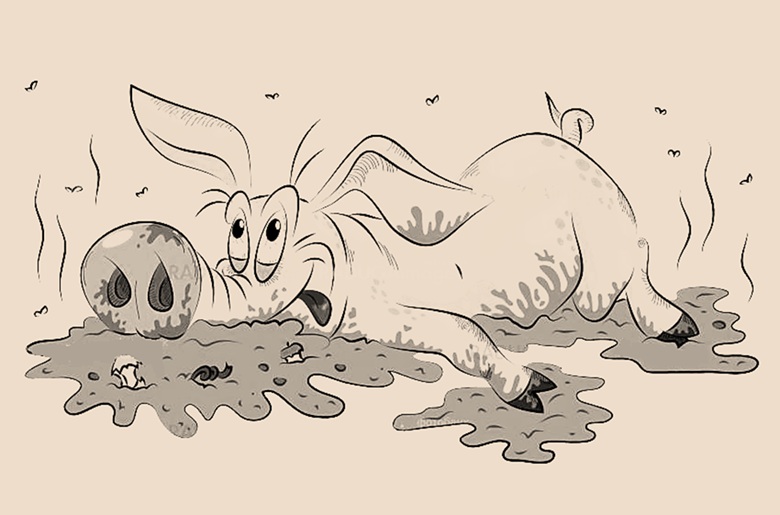 August 5, 2013
On August 5, 2013 Ukraine opened the criminal case against USA's punk band Bloodhound gang for desecration of the national flag of Ukraine.
By the way, by this despicable action American punk band has ruined the image of USA overseas.