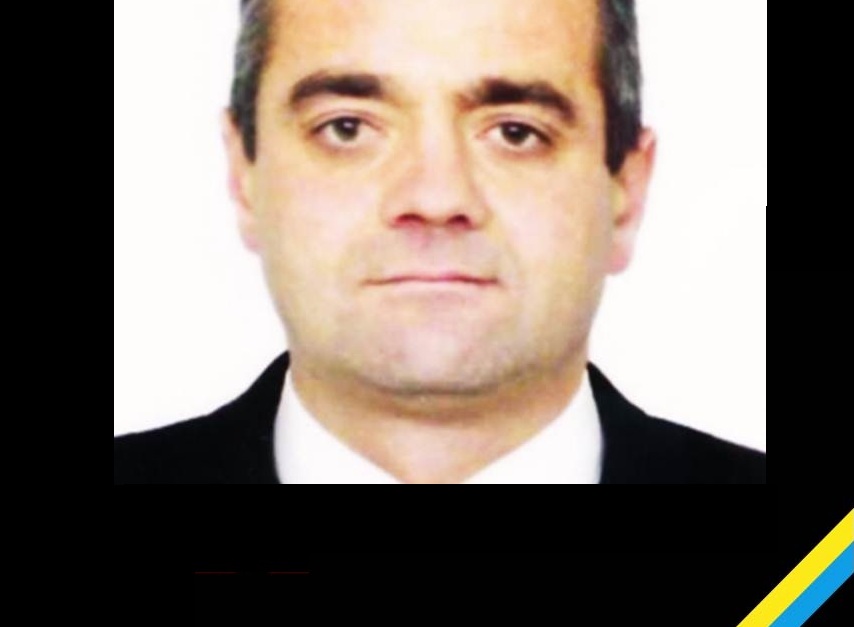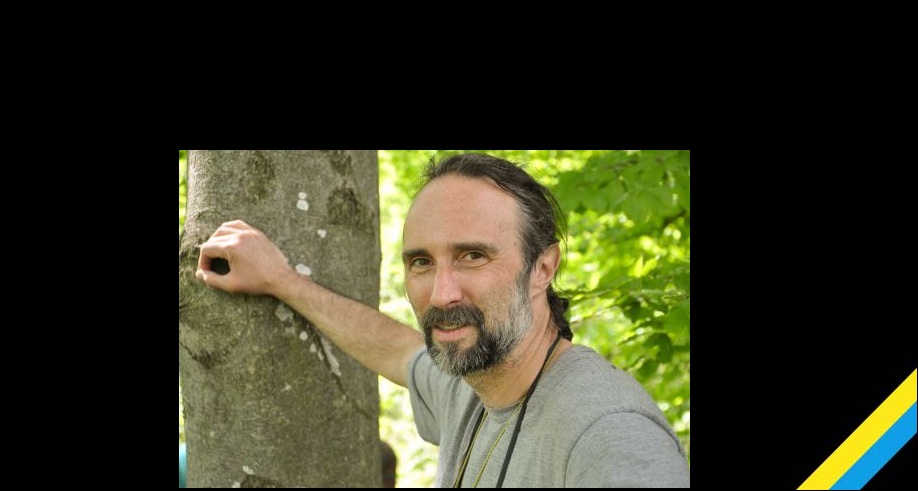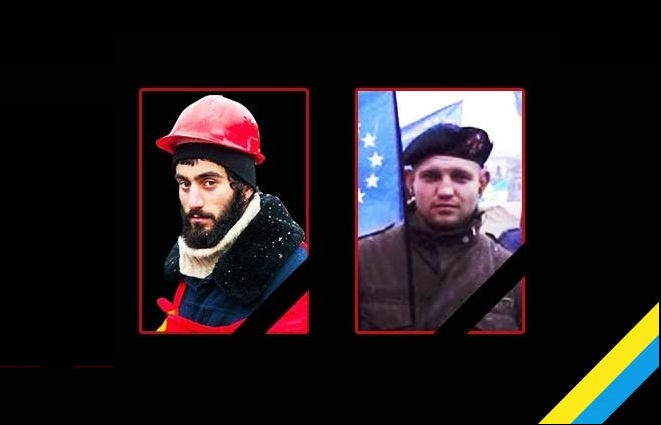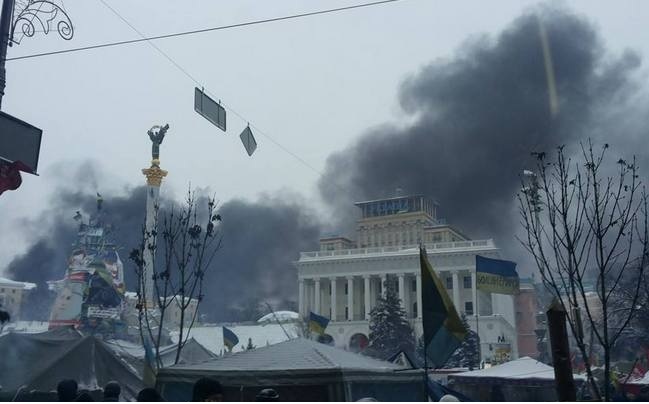 Kyiv,Ukraine, January 22, 2014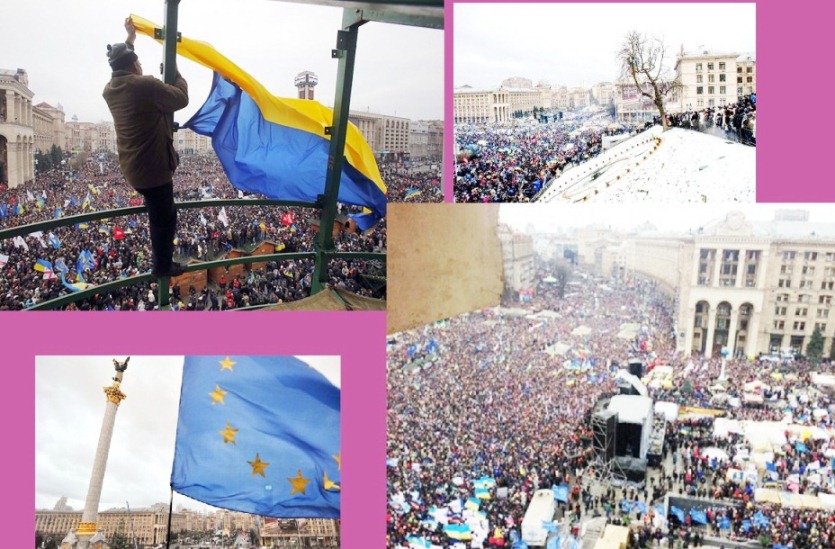 December 8, 2013
Consistently and confidently move forward !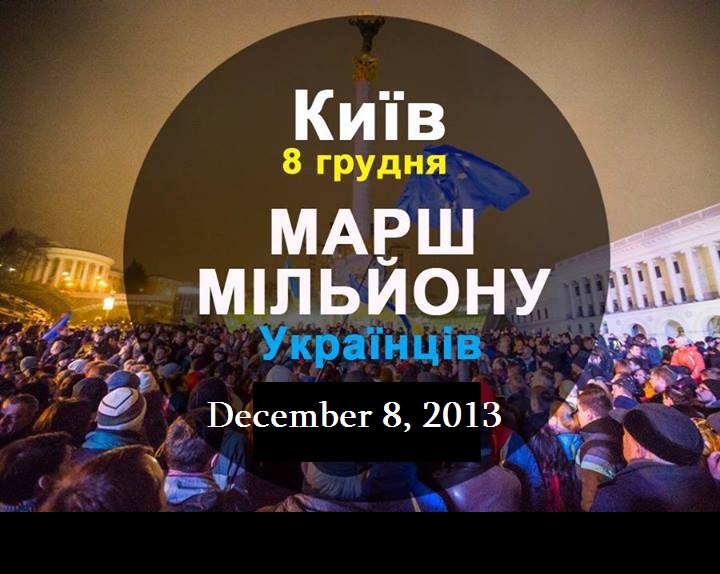 December 5, 2013
FORWARD!!!
December 4, 2013
Two ways of resolving the political situation in Ukraine.
Ukraine proclaims itself a parliamentary-presidential republic and holds elections or One-million demonstration will sweep away Yanukovych regime.
You do not have time. You have to decide right now.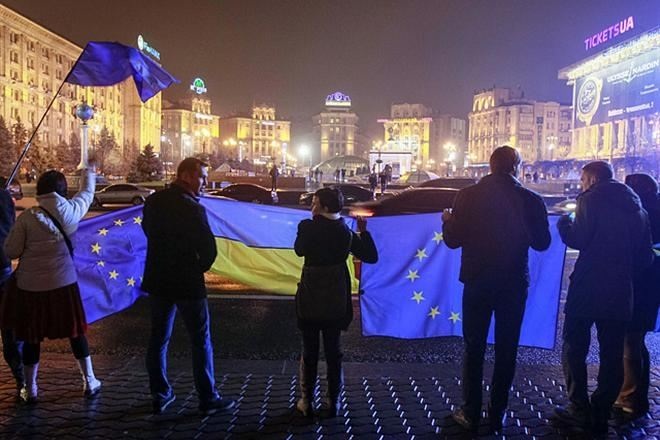 December 3, 2013
There is no longer a legitimate authority in Ukraine because Ukrainian people do not recognize this authority.
Any documents signed by this illigitimate authority will be void.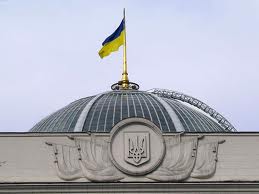 On December 3, 2013 Ukrainian Parliament is going to discuss a proposal for resignation of the cabinet of ministers of Ukraine.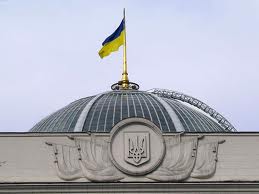 December 2, 2013
Today Ukrainian Parliament did not start working on problems that have to be resolved. In result of it, Ukrainian Parliament and all leaders of all political parties in Ukrainian Parliament made a big mistake.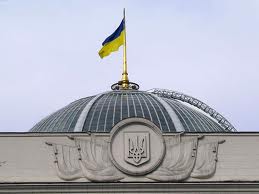 December 2, 2013
Today Ukrainian Parliament will start to work on problems that have to be resolved.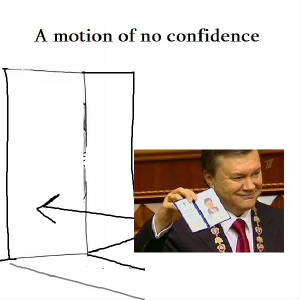 December 1, 2013
A motion of no confidence
President Yanukovych is no longer fit to hold position to be President of Ukraine. He is failing short in some respect, failing to carry out his obligation.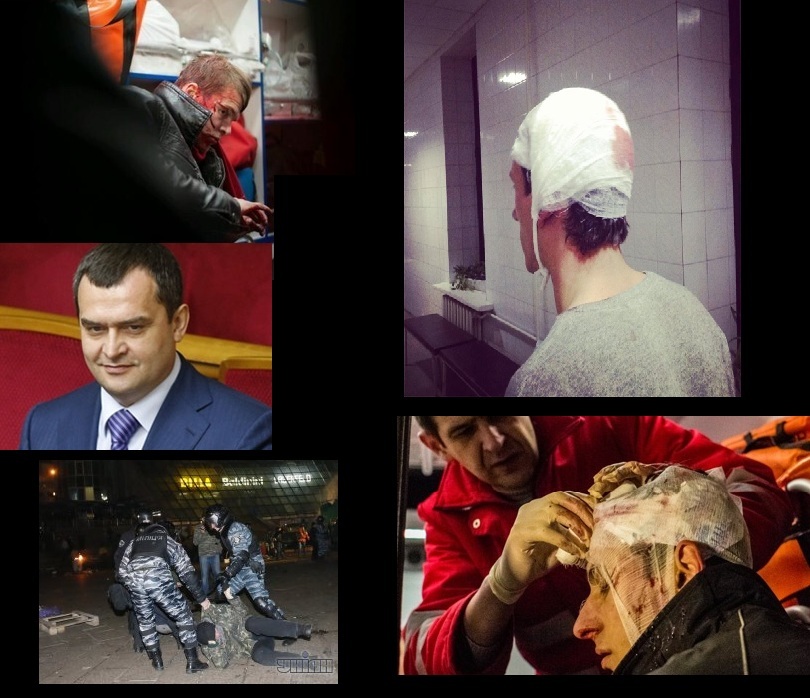 November 30, 2013
Kyiv, Ukraine
On November 30, 2013, at 4 A.M. in the morning, the special units of special police, which were brought from outside of Kyiv, crackdown to break up pro-Europe demonstration.
EuroMaidan protesters were brutally beaten by police.
Interior Minister Zakharchenko has to resign!
Down with Zakharchenko, Azarov and Popov!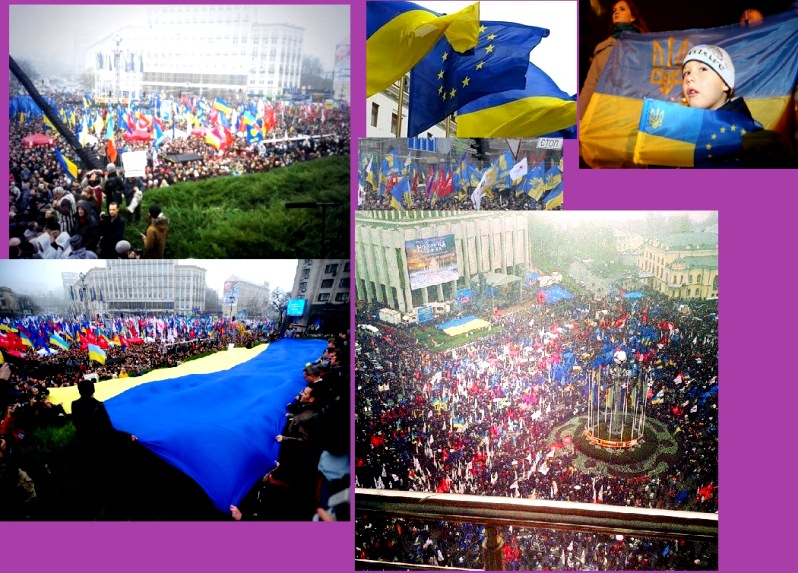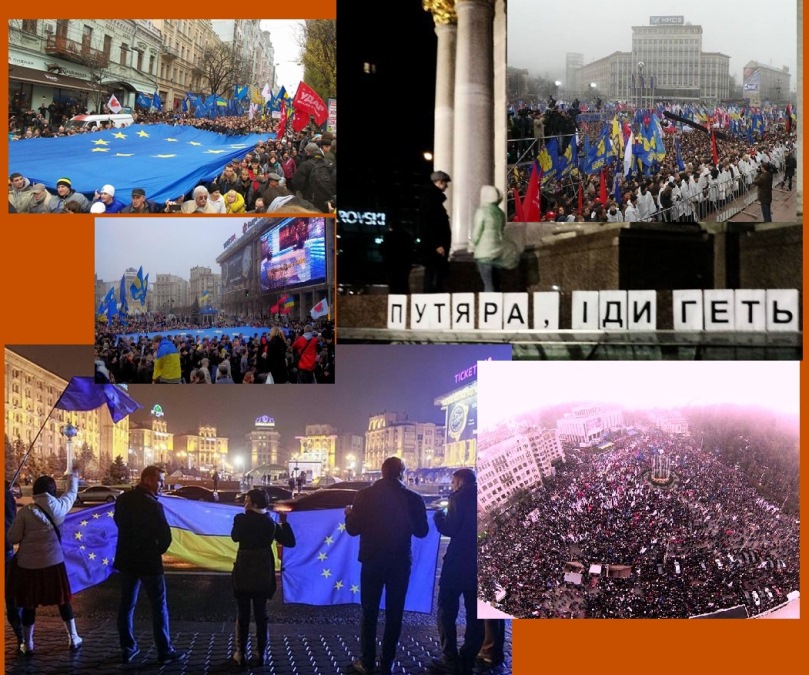 Ukraine
November 24, 2013
100,000 rally in suport of Ukraine's European integration are being held in Kyiv.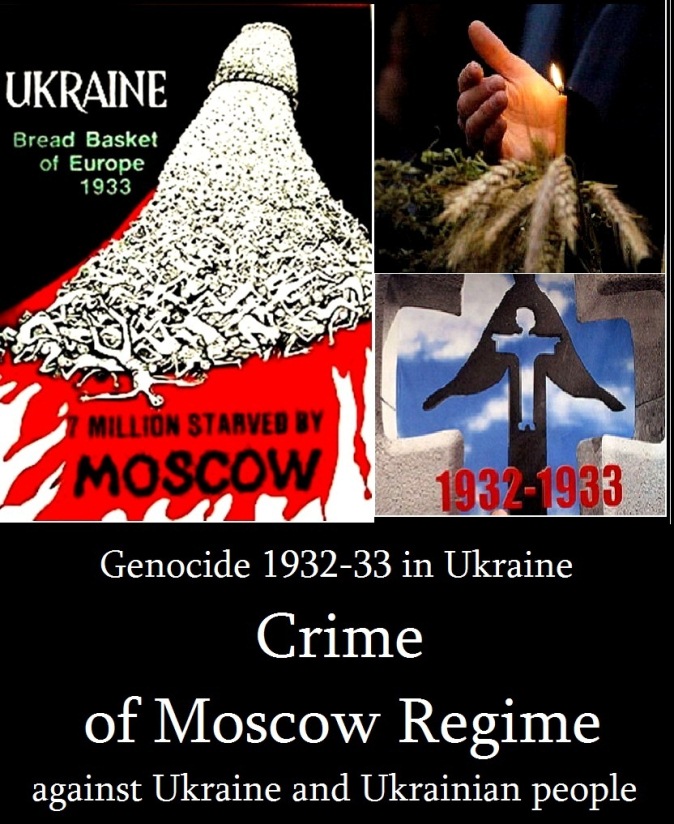 November 23 2013
The Memorial day for the victims of the genocide 1932-33 in Ukraine. The genocide 1932-33 in Ukraine is a crime of Moscow regime against Ukraine and Ukrainian people.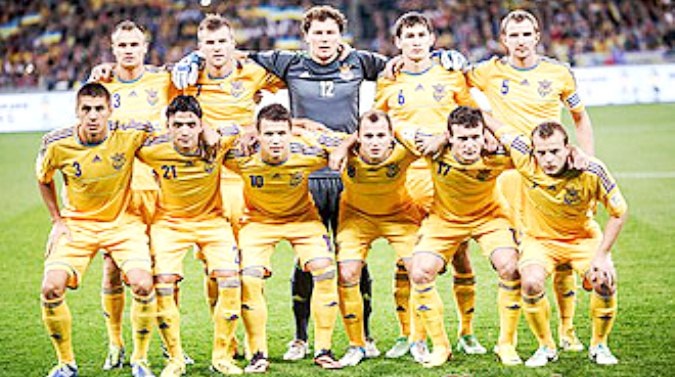 Thank you, Ukrainian football team for good play in Kyiv.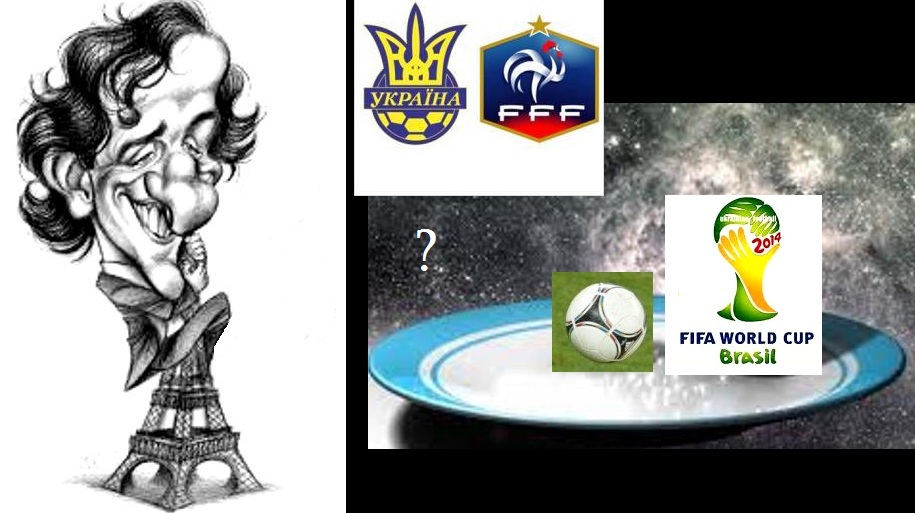 November 19, 2013
I don't buy it. Today's match has nothing to do with real football. It looks like fixed game or a little present for Platini.
This fixed game is a shame for FIFA and France.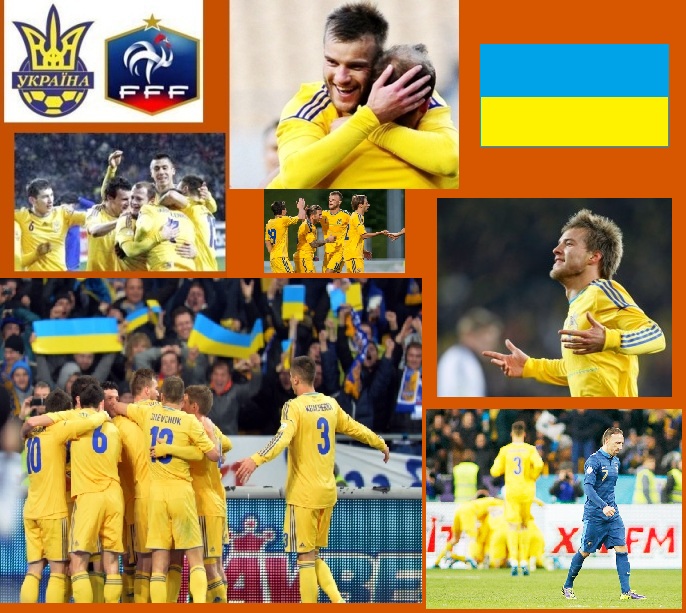 November 15, 2013
Kyiv, Ukraine
Ukraine beats France 2:0 in first leg of World Cup play-off.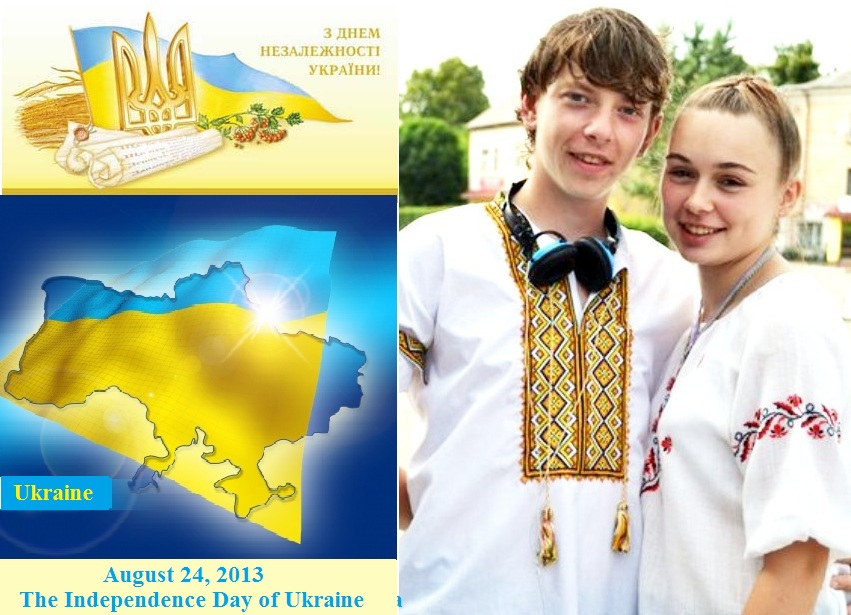 August 24, 2013 - The Independence Day of Ukraine
August 15, 2013
Ukraine's Bohdan Bondarenko became the champion in the men's jump at the world athletic campionships 2013.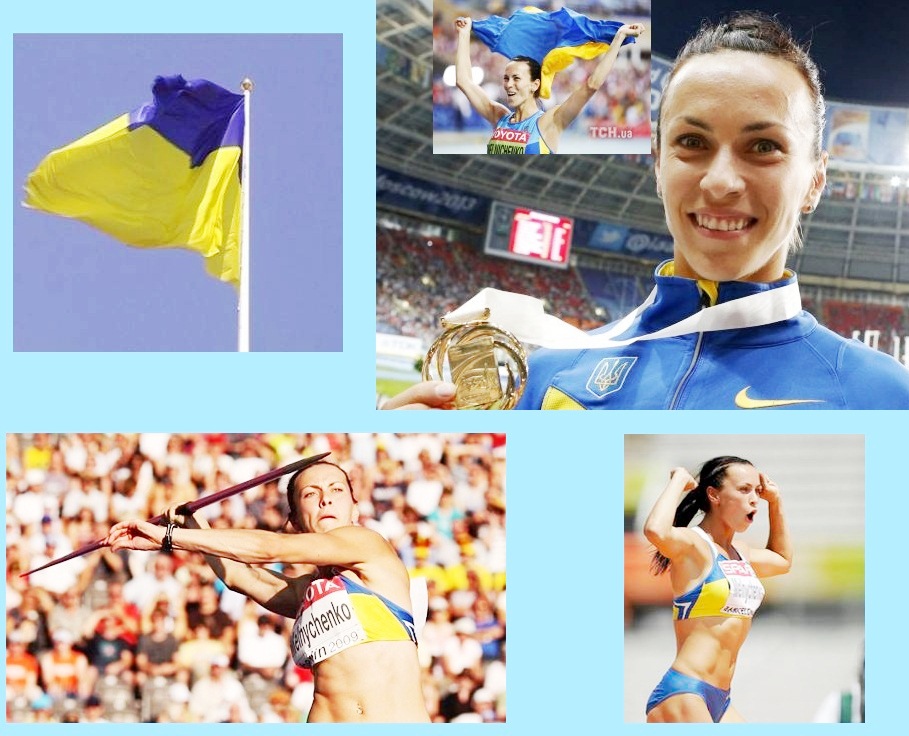 August 13, 2013
Ukraine's Ganna Melnychenko won gold medal in the women's heptathlon at the world athletic championships 2013.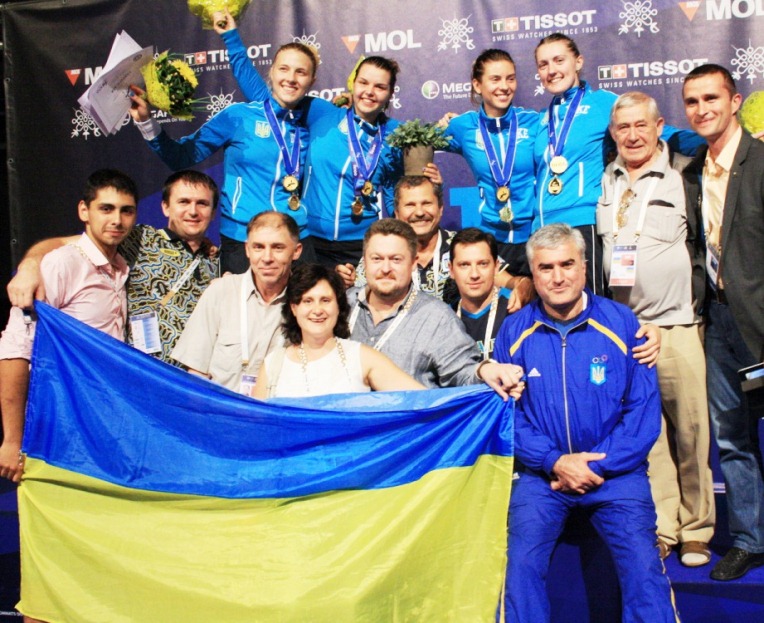 August 12, 2013
Ukraine's Women's team won gold medals at the 2013 World Fencing Championships in Budapest.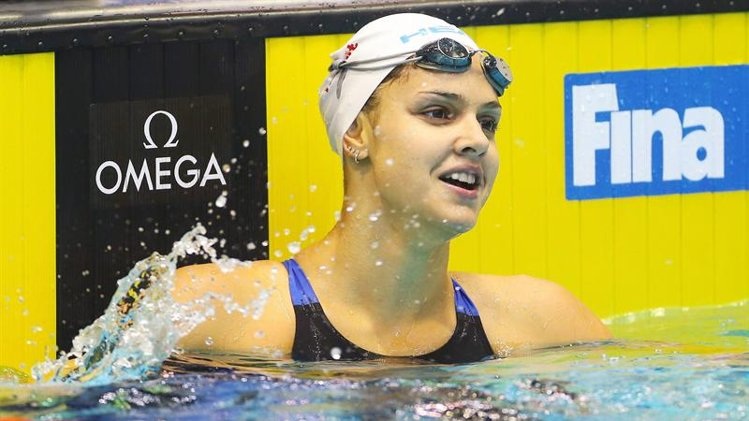 August 10, 2013
Ukraine's Daryna Zevina won gold medal of the Women's 200m backstroke and made new European record at the 2013 FINA Swimming World Cup in Berlin, Germany.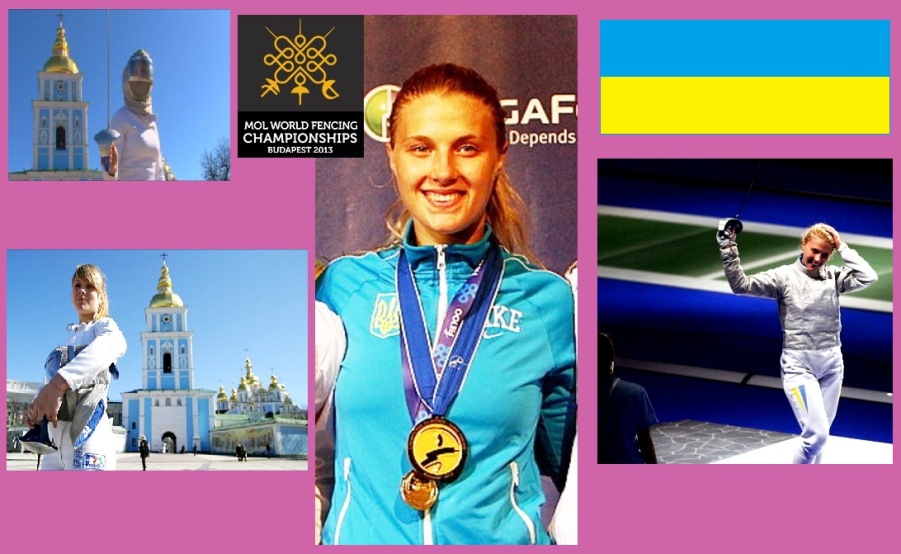 August 9, 2013
Ukraine's Olga Kharlan became the world champion at the 2013 World Fencing Championships in Budapest.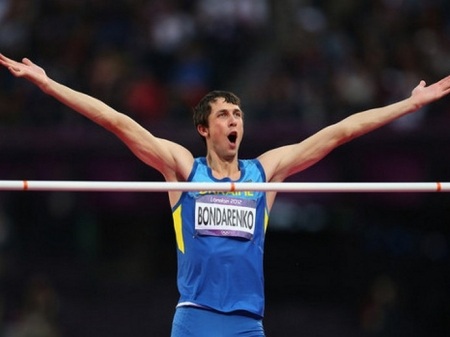 July 20, 2013
Ukrainian high jumper Bohdan Bondarenko became European Athlete of the month. The European Athlete of the month is designed to recognise outstanding performers of all levels of the sport in Europe.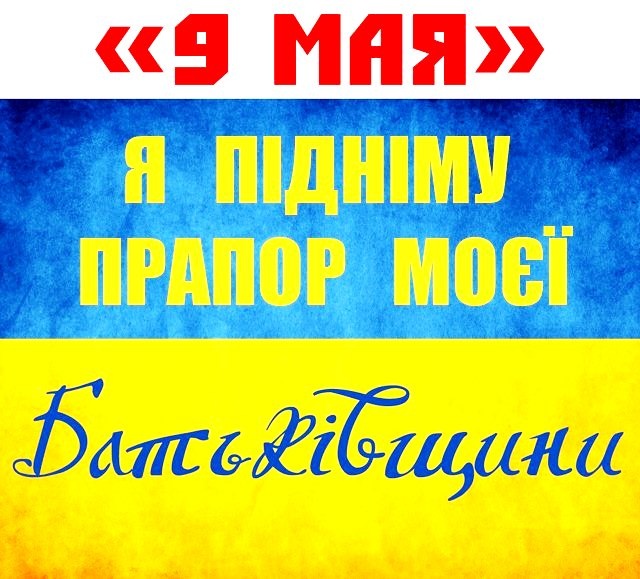 May 8, 2013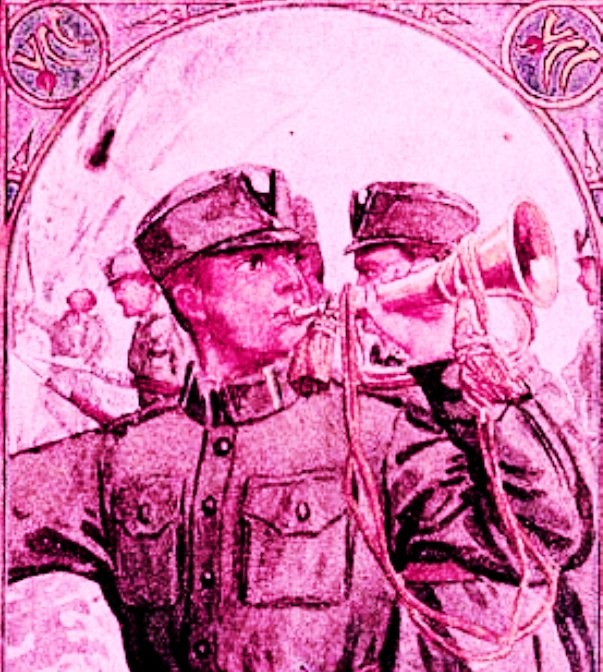 The 98th Anniversary of the victory of Ukrainian Sich Riflemen over Moscow regime's army ar the battle Makivka.
Ukrainian patriotic song "Hey, on the Makivka Hill"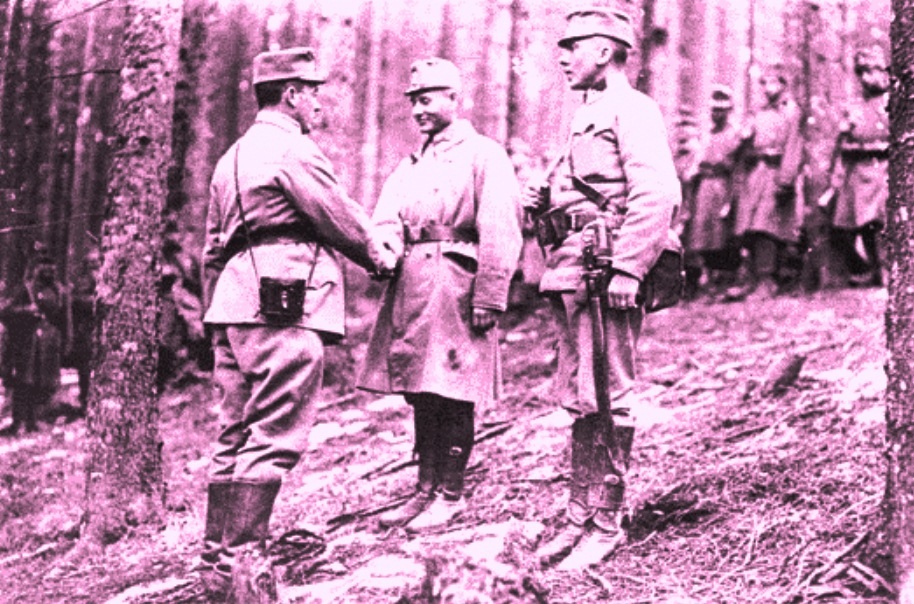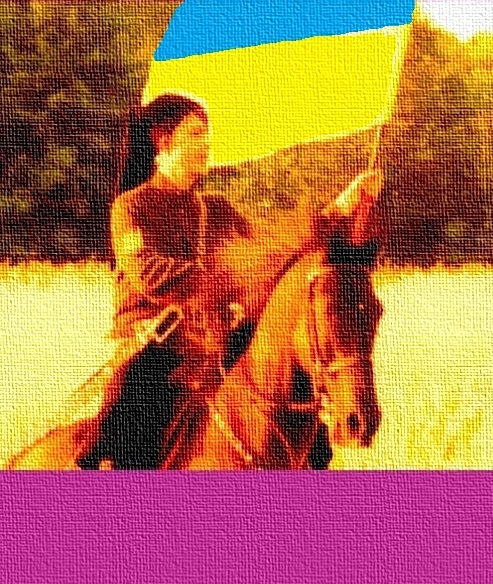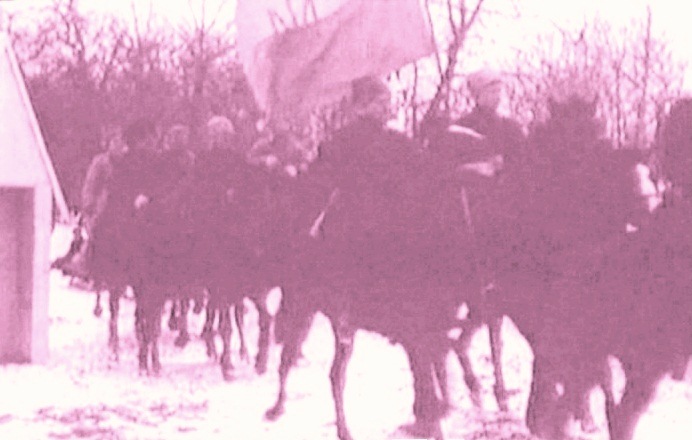 February 22, 2013 - the 95th Anniversary of the victory of Ukrainian army over army of Moscow regime.
On February 22, 1918, Ukrainian army destroyed 8000 army of Moscow regime near station Bobrynska.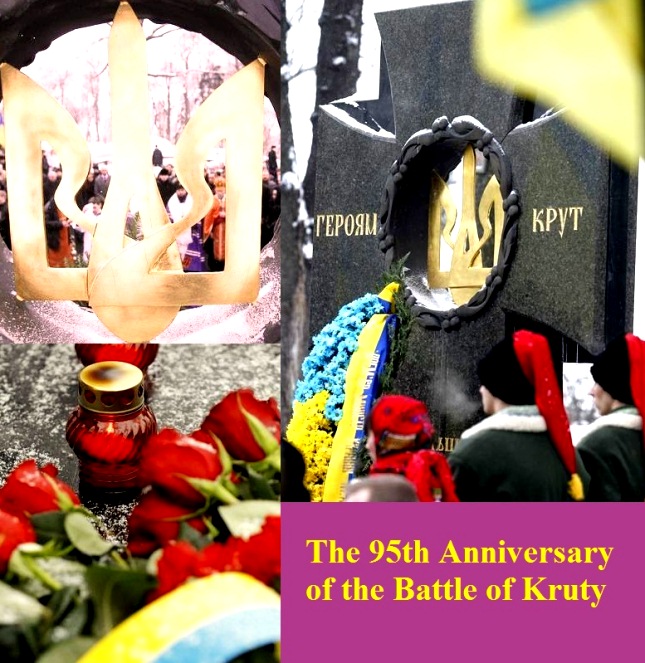 The 95th Anniversary of the Battle of Kruty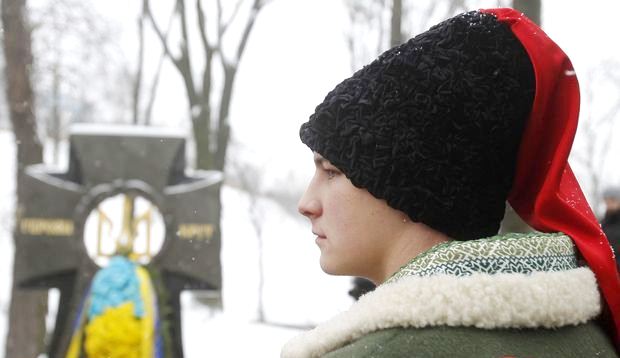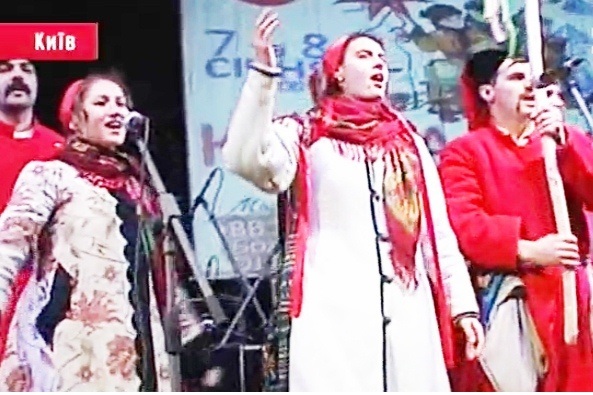 Ukrainian traditional festival Malanka - the celebration of Ukrainian traditional New Year, January 13-14, 2013
Ukrainian traditional song Malanka which dedicted to Ukrainian New Year Malanka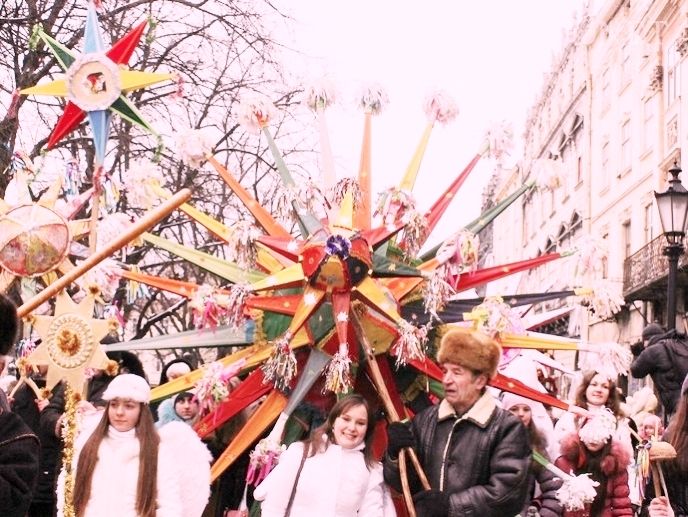 Ukraine, Ukrainian Christmas,
January 7, 2013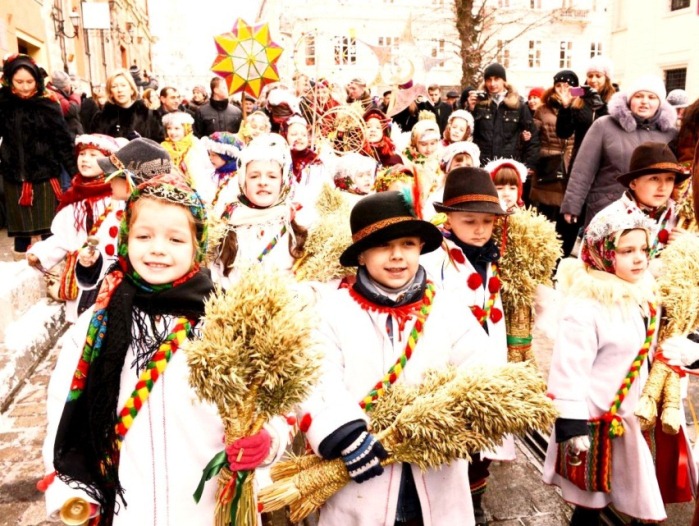 Ukrainian Christmas, Lviv, Ukraine, January 2013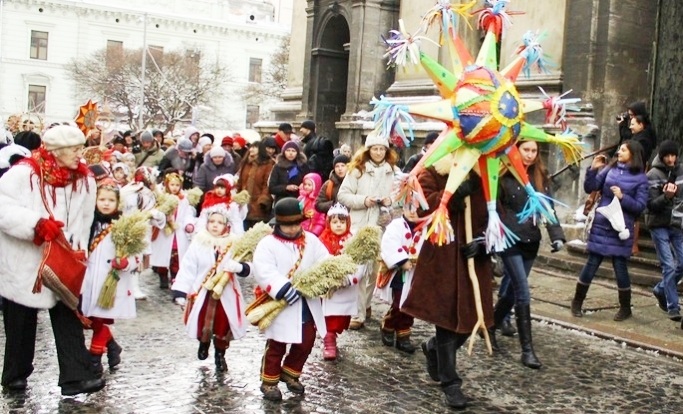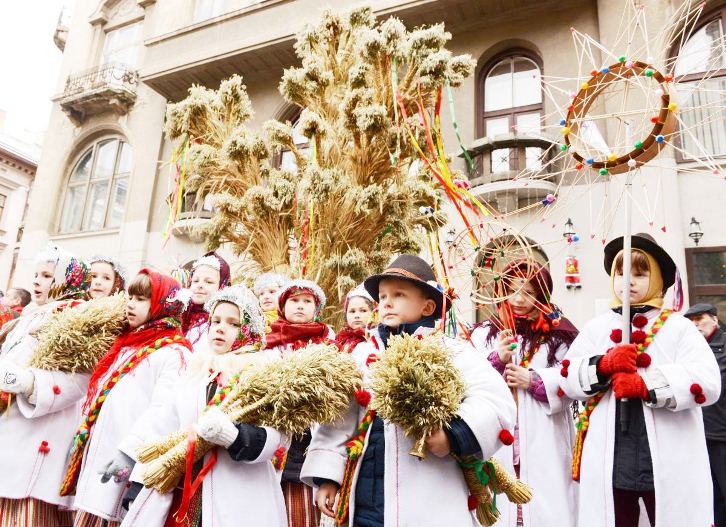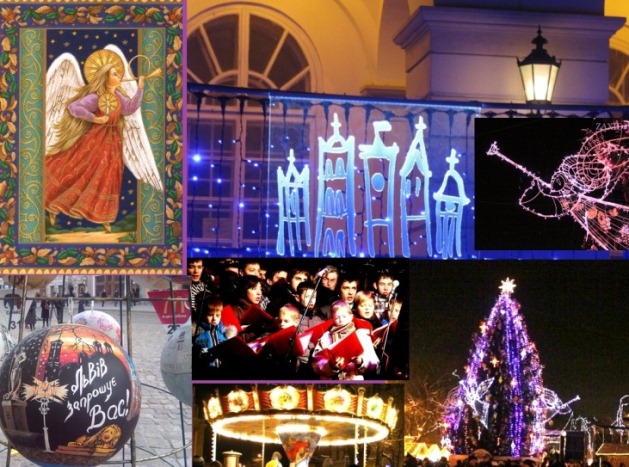 Lviv Christmas tree lightening 2012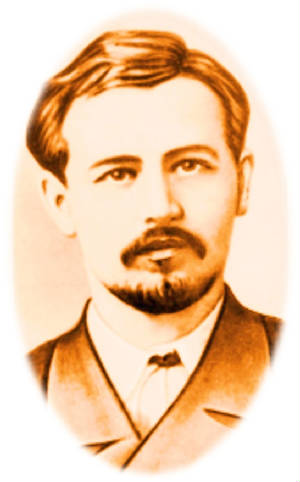 The 135th Anniversary of the birth of Ukrainian composer Mykola Leontovych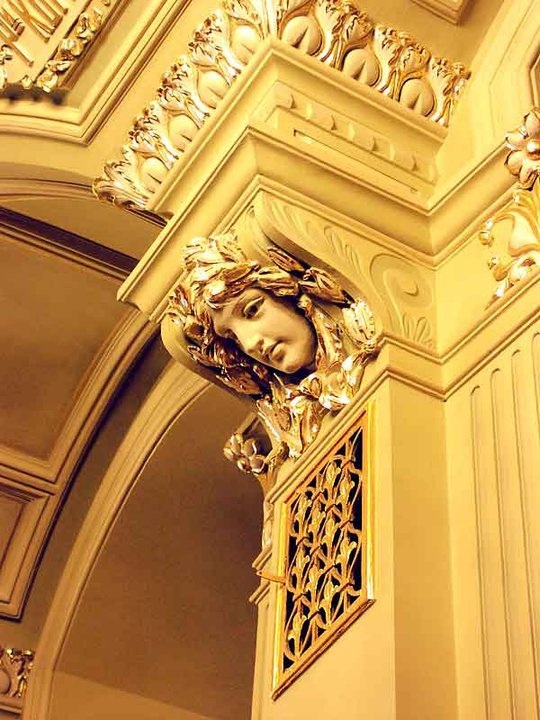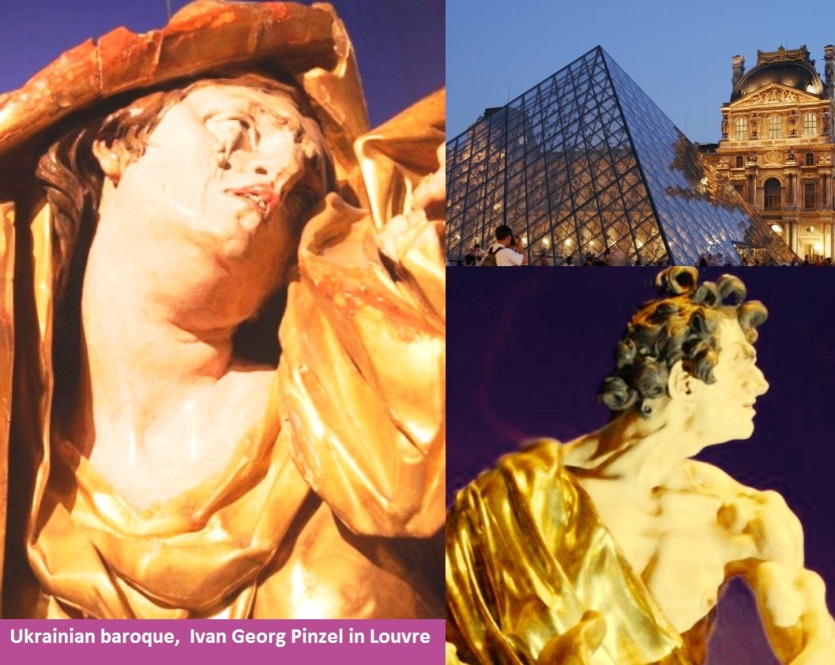 Exhibition of Ukrainian baroque sculptor Ivan Georg Pinzel at Louvre Museum ( November 21, 2012 - February 25, 2013)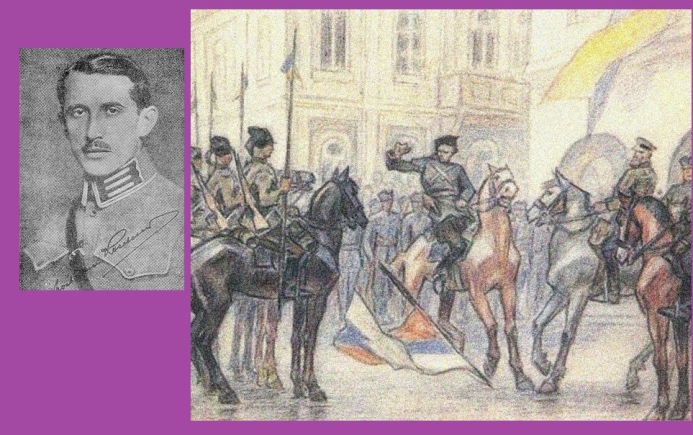 The 90th Anniversary of Ukrainian Uprising Army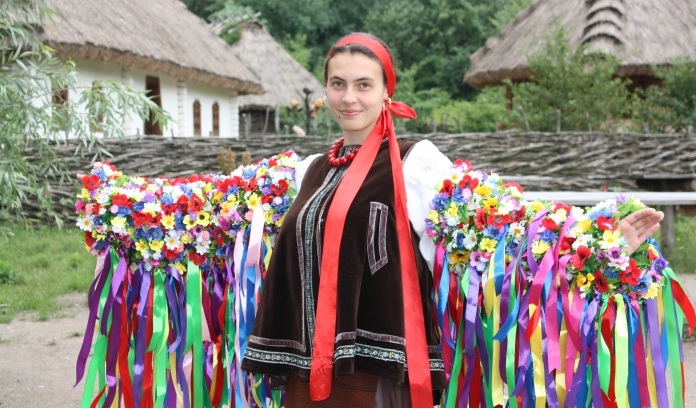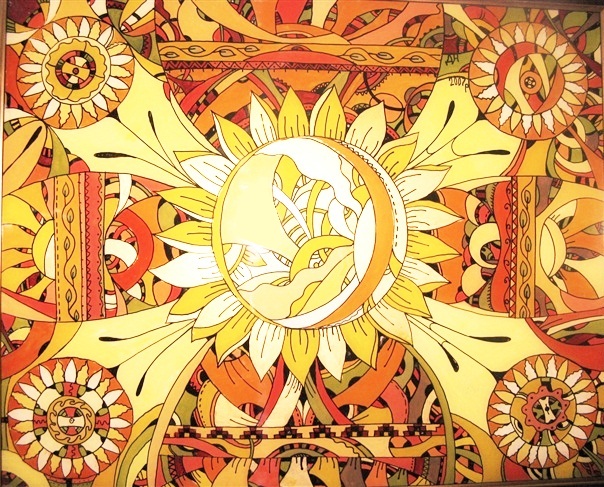 Ukrainian holiday Kupailo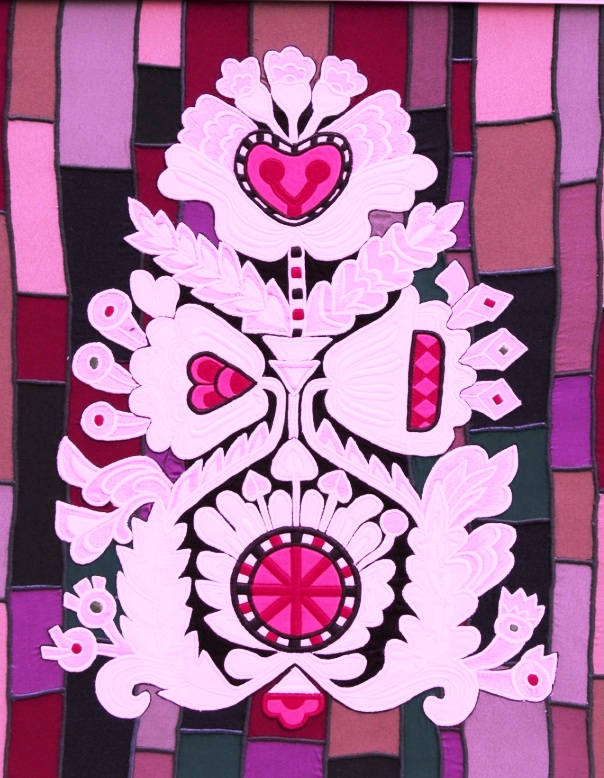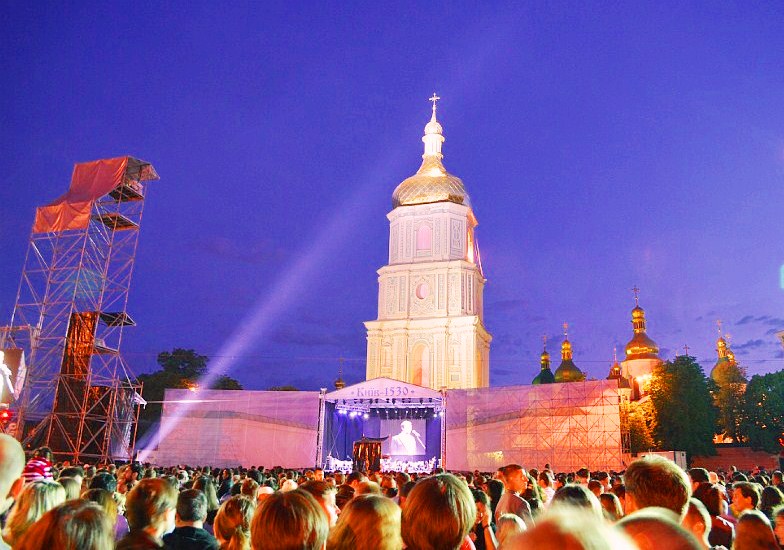 The 1530th Anniversary of Ukrainian capital Kyiv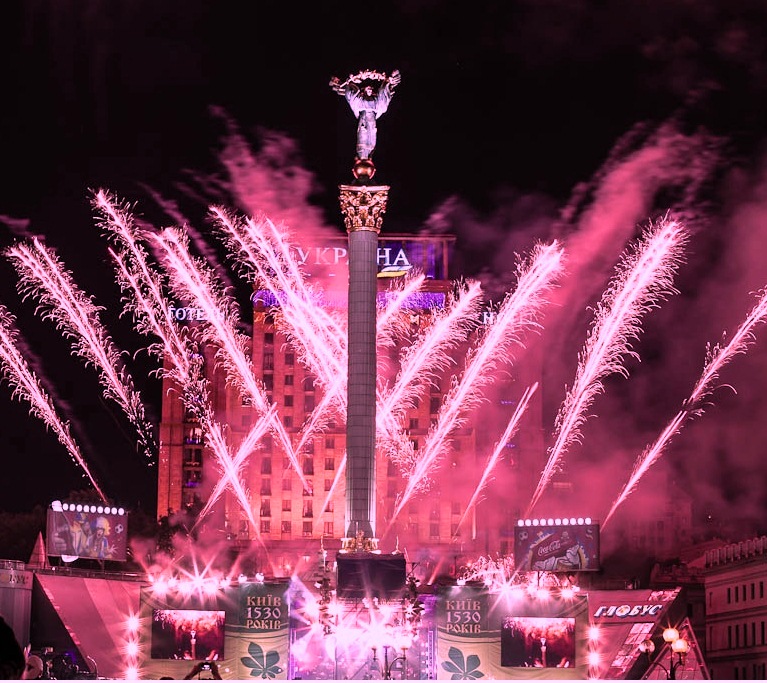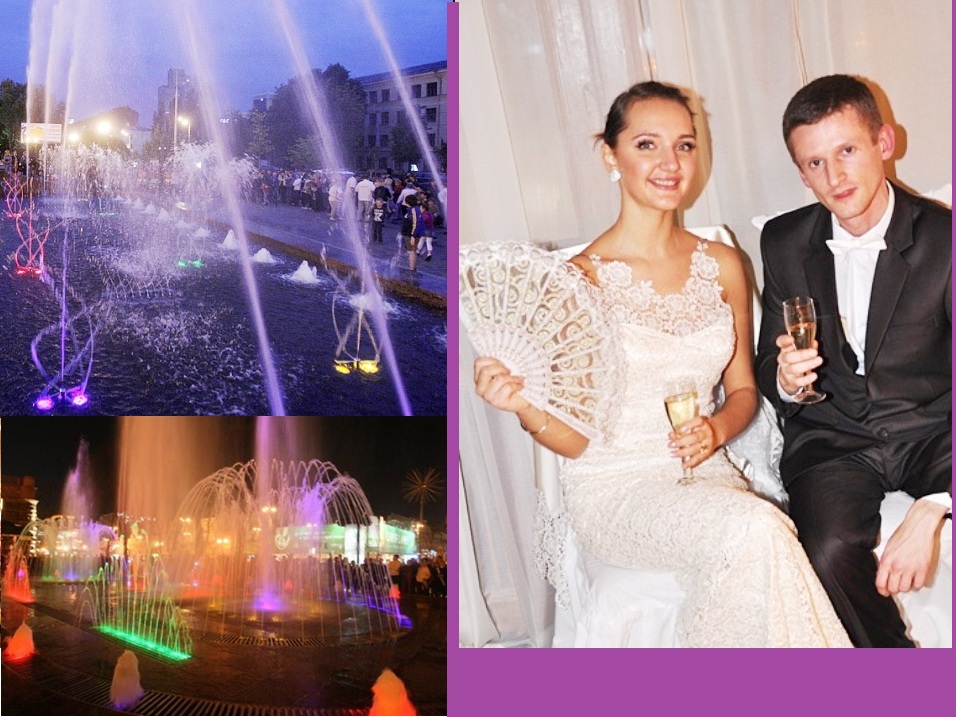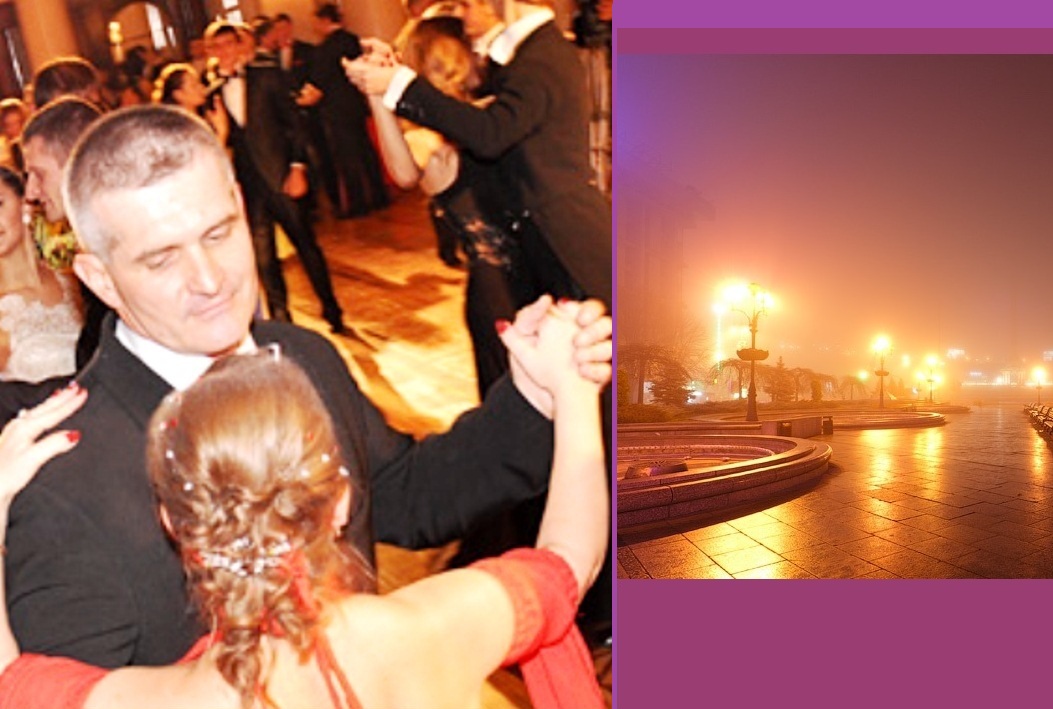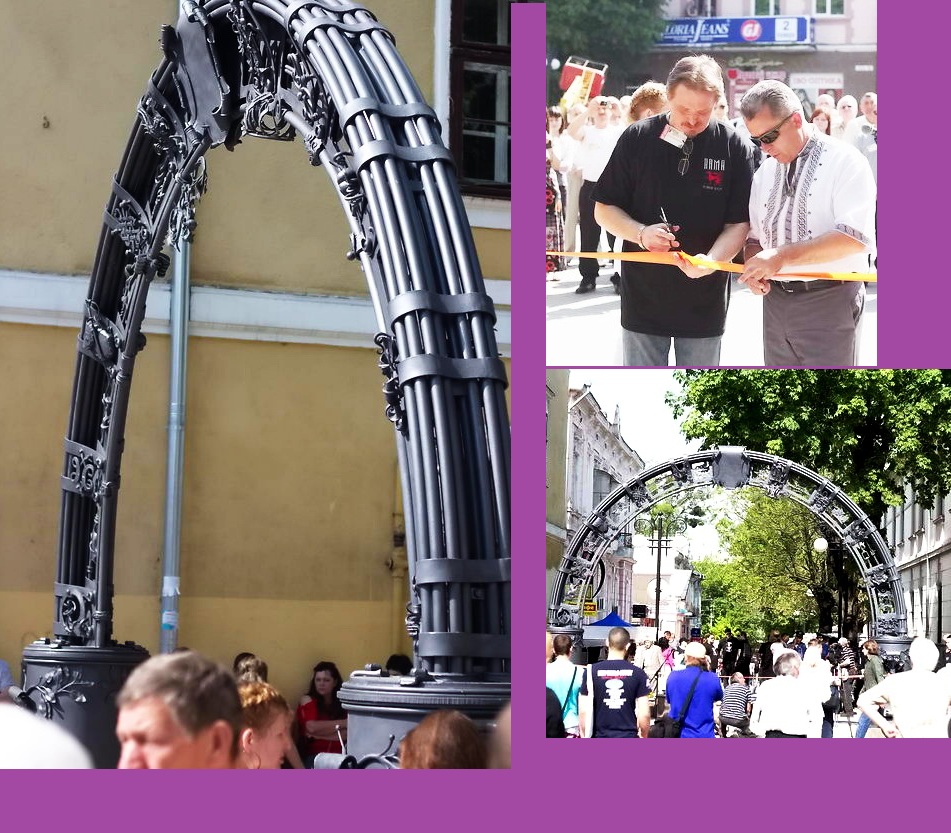 The 350th Anniversary of Ukrainian city Ivano-Frankivsk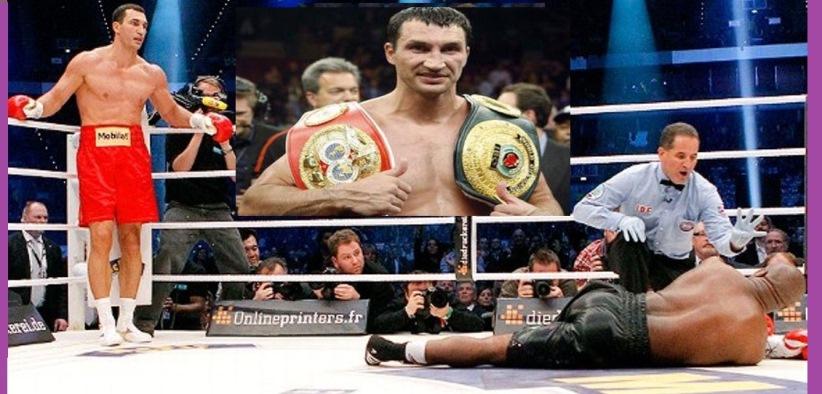 The world heavyweight champion Ukrainian Volodymyr Klychko clamed the 50th knock-out and 57th victory in his career.
Ukrainian Volodymyr Klychko knocked Mormeck out on March 3, 2012 in Germany and defended his world heavyweight titles.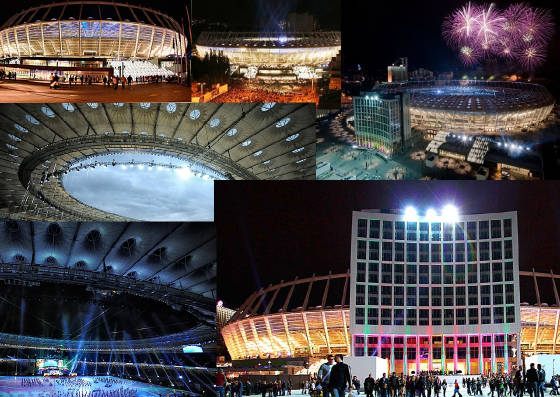 Ukraine's Olimiyskiy National Sport Complex, the UEFA European Football Championship EURO 2012 main sport arena that will host the UEFA EURO 2012 final game, opened in Kyiv. The stadium is now one of the largest in Europe.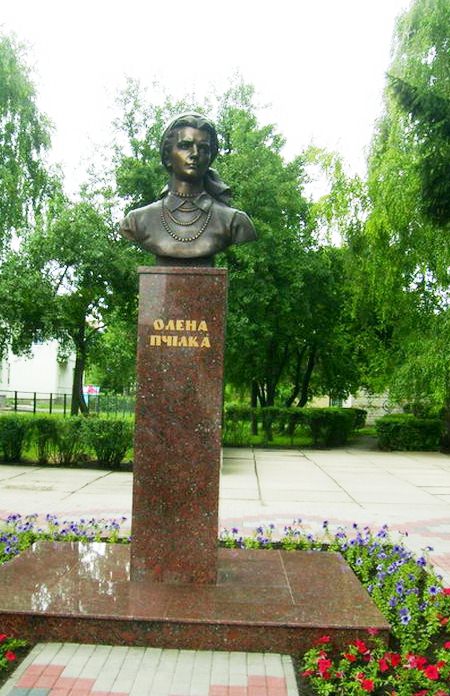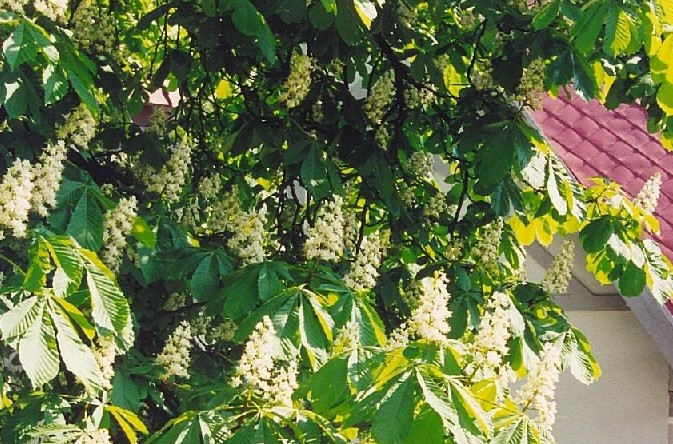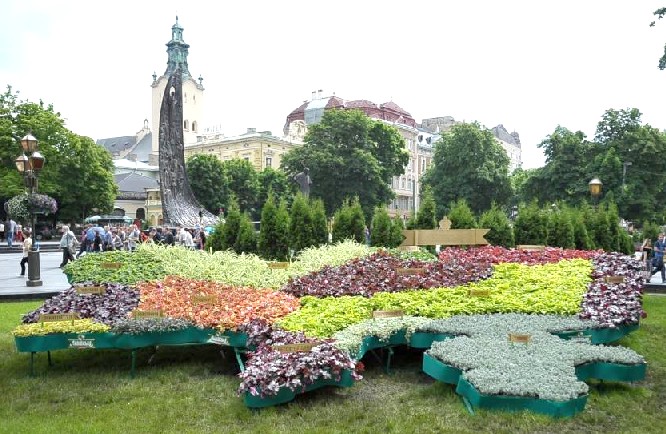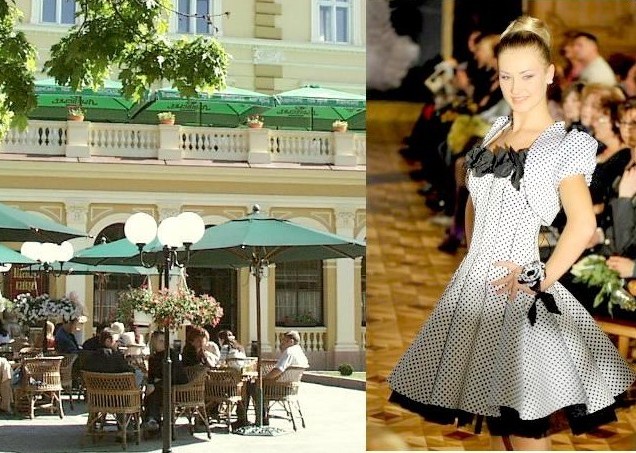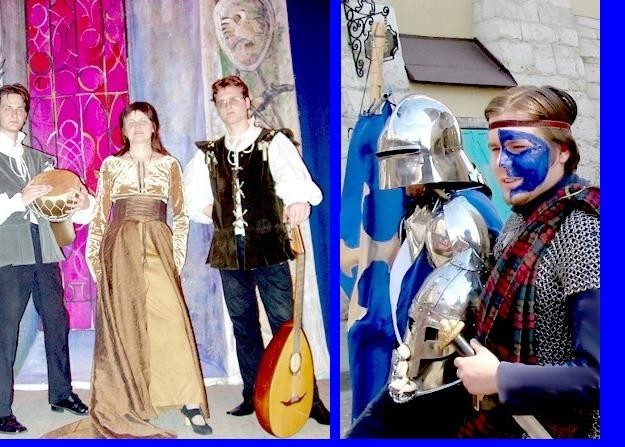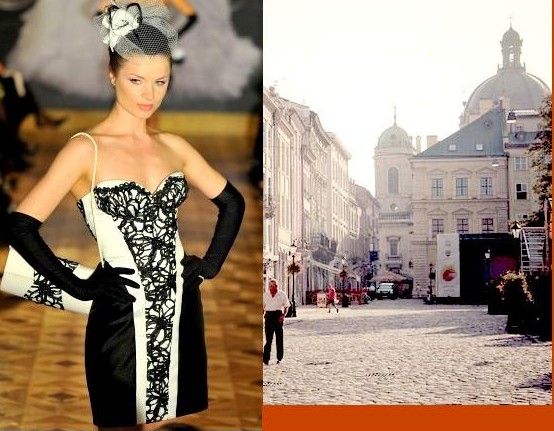 Lviv, Halychyna, Ukraine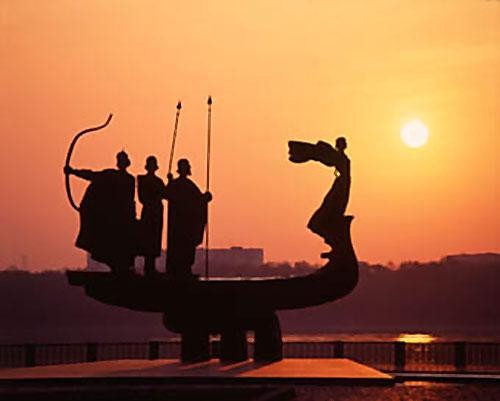 Kyiv, the capital of Ukraine and
a cradle of Ukrainian culture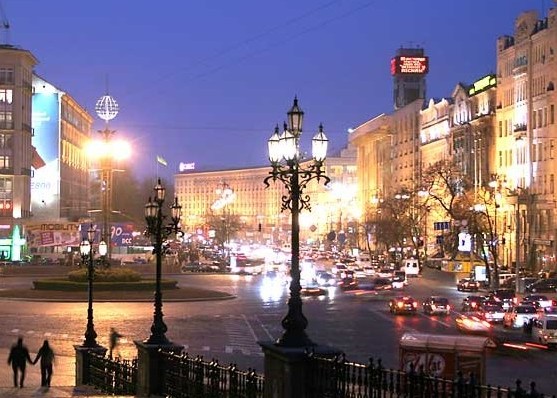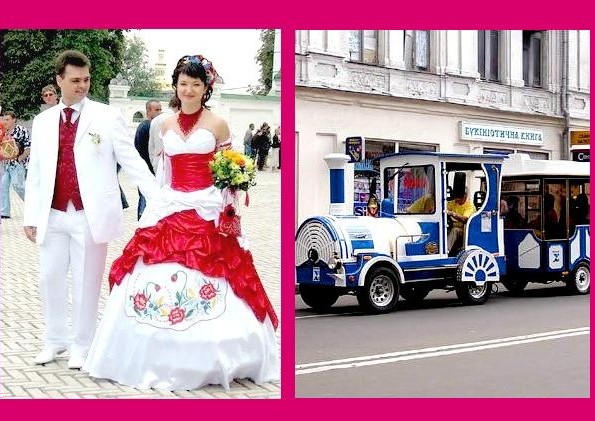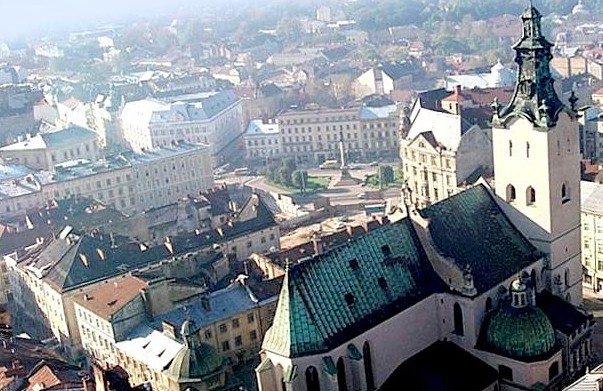 Lviv, Ukraine - the city of music and European culture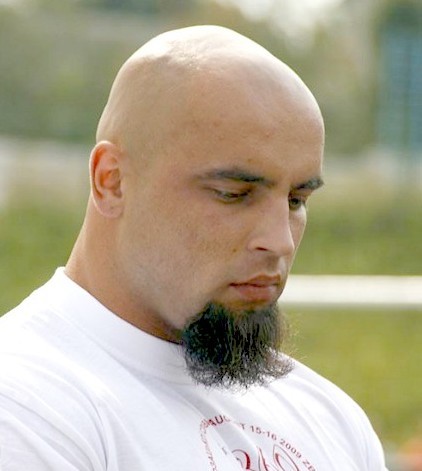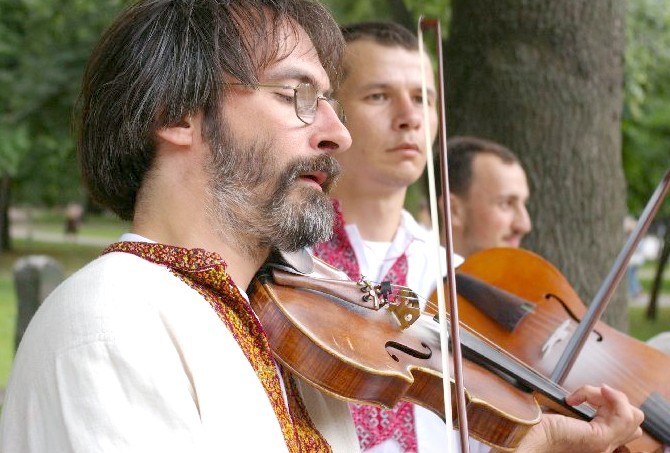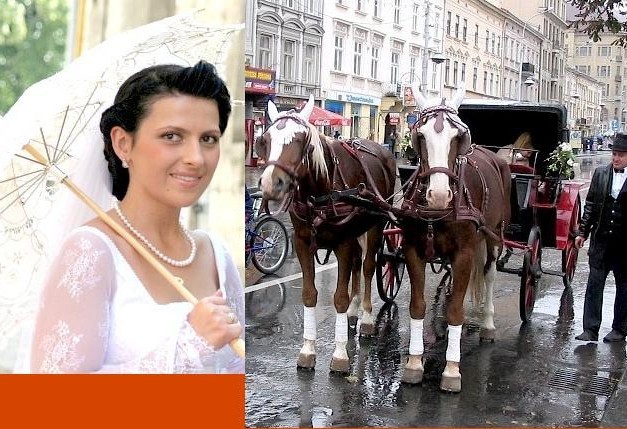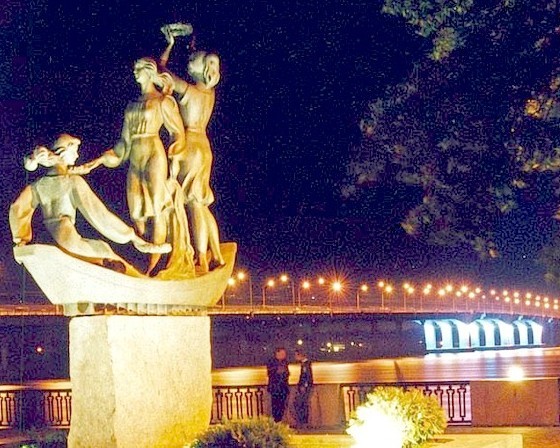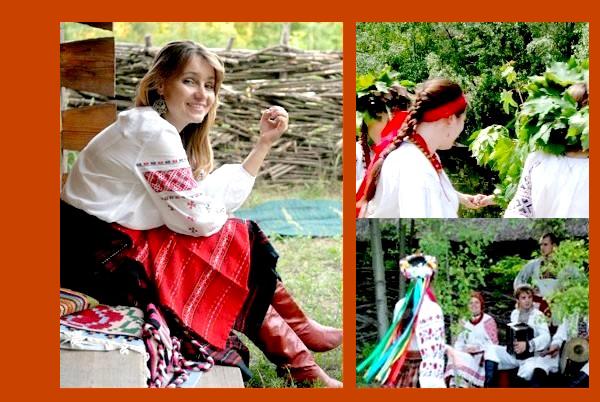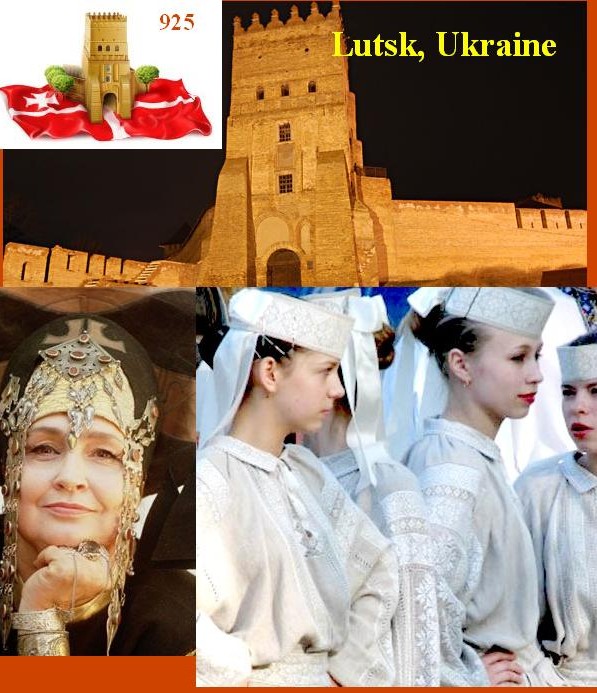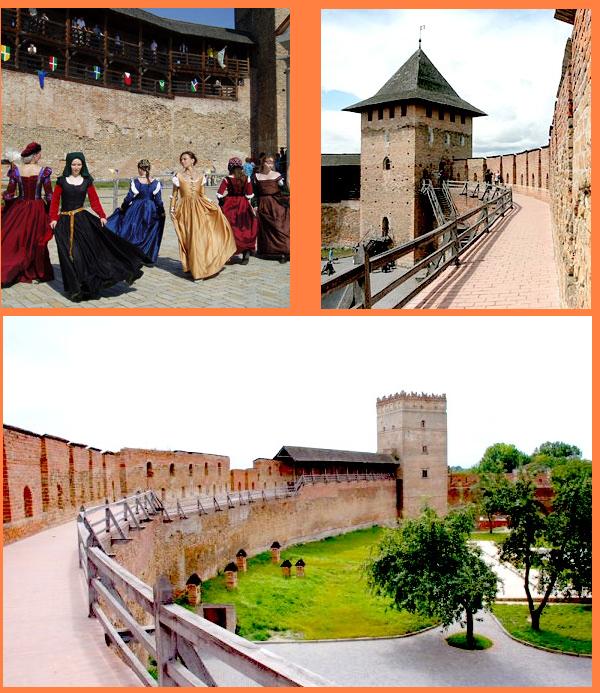 The 925th Anniversary of city Lutsk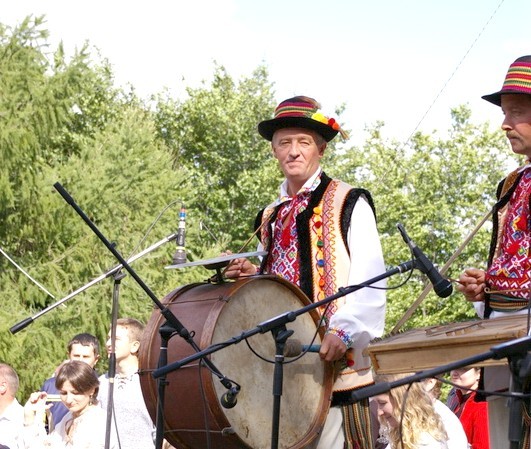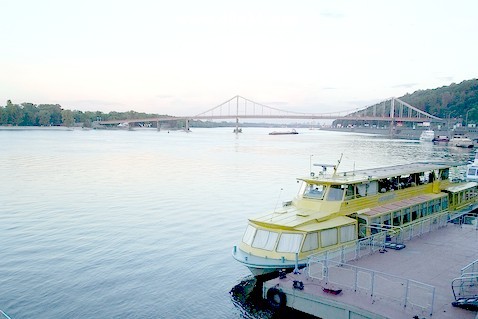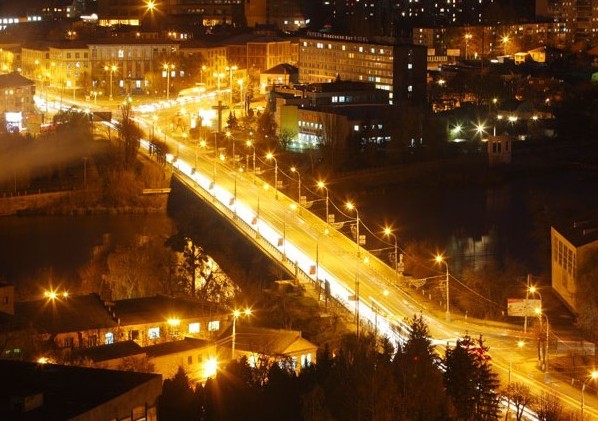 Vinnytsya, Ukraine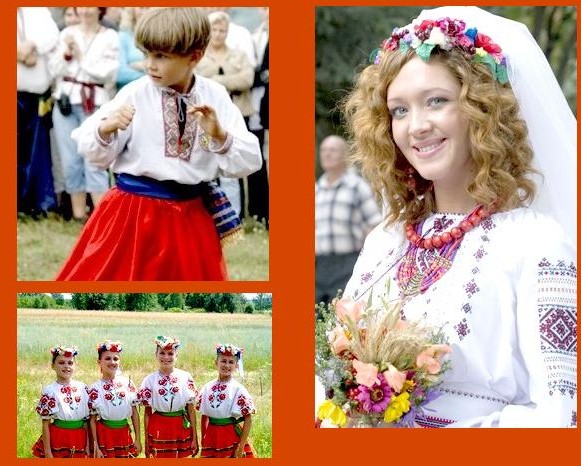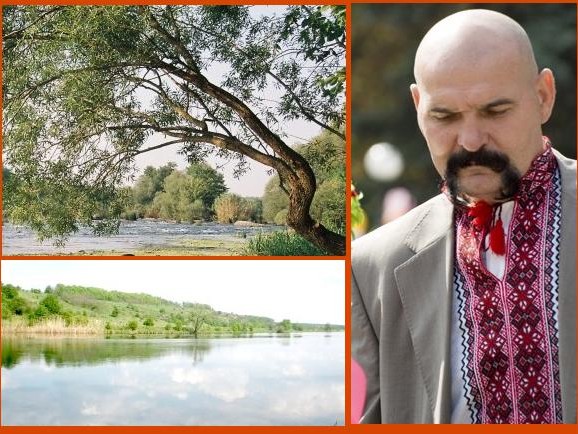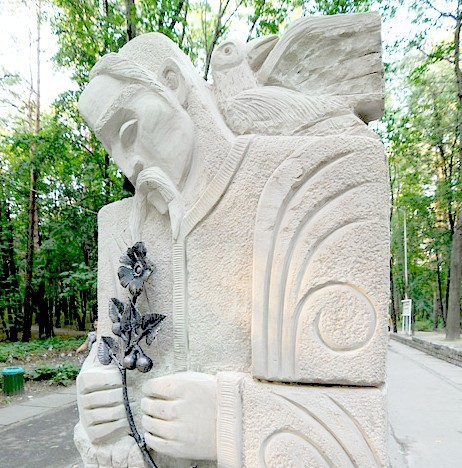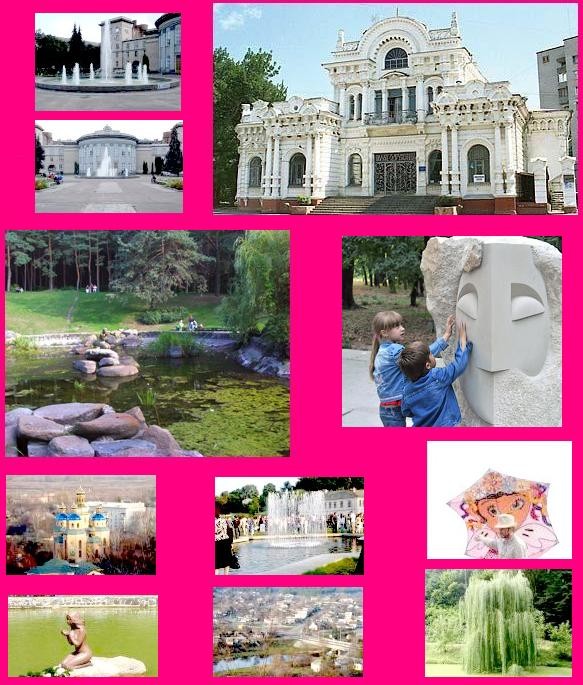 city Cherkasy, Ukraine